Jon Jones Speaks Out, Says He is NOT an Addict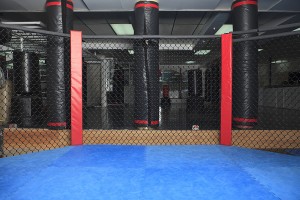 Ultimate Fighting Championship light heavyweight champion Jon Jones has officially spoken for the first time publicly since it was in the news that he tested positive for cocaine in a recent drug test. Jones took responsibility for using cocaine late last year, but said he has never been more than a recreational user and insists that he does not have a drug problem.
In an interview that aired recently Monday night, Jones stated:
"I had done it quite a few times in college, I had experimented with it, but that's really it. It has never been an issue"
Jones tested positive for a metabolite found in cocaine during a random urine test administered by the Nevada State Athletic Commission back on December 4th 2013 prior to his title defense on January 3rd of this year. He claims that he did not continue to use cocaine between the time of the positive test and UFC 182. However, Jones did not discuss whether he had used any other illicit drugs, simply admitting he had done his share of partying. Still Jones was adamant that he does not have a drug problem.
"The whole situation has been embarrassing. … Cocaine is such a dirty drug. … I've had to explain to so many people that I'm not a cocaine addict — I'm not even a frequent user. I just made a really dumb decision. I really got caught with my pants down in this whole situation, and there's no excuse for it."
Jones seems confident in his statements to the press that his is not an addict, and that his family and friends are aware that his life is simply to busy to have a cocaine addiction. He went on to say,
"I knew that I had done something wrong, and I knew that the test would show that. … I knew the test would come out positive. But I knew there was nothing I could do about it. I was stressed out about it, but I thought I'd focus on what I could control, which was the fight."
He was worried he might be suspended at one point prior to the fight. When Jones was asked why he would use cocaine so close to the fight during the interview, Jones said he simply made a poor decision. While he does not admit to being an addict, what he did do was a pretty good job of NOT trying to misdirect the blame onto someone else.
"I definitely don't have an excuse. I'm not here to make excuses for what happened. I did it. I had a party. But I think a coward would sit here and try to come up with this elaborate reason or try to blame something. And I'm not going to do that. I'm not going to blame my friends or pressure or stress. I'm not going to blame anything. But what I will say is I messed up. It wasn't a mistake because I consciously did it."
Beyond the actual testing is the controversy. The big question some are asking is why the Nevada State Athletic Commission made the results of the tests public. Cocaine is an illegal illicit drug, but cocaine is not listed on the World Anti-Doping Agency's banned substance list during out of competition periods.
Jones also maintained that he has never taken any performance-enhancing drugs despite test results showing lower-than-normal epitestosterone levels for both Jones and opponent Daniel Cormier.
The Fight Through Rehab
After the initial controversy of Jones' drug test hit the media, he said he voluntarily entered a drug and alcohol rehabilitation program, during which he was evaluated, and doctors determined he needed only to attend outpatient counseling.
Jones will continue to be tested for drugs on a weekly basis and have a counselor visit at least twice a week, along with a $25,000 fine by the UFC for violating its athlete code of conduct. UFC officials said the fine would be donated to a substance-abuse prevention program, so at least that money will be going to a good cause in light of the nature of his situation.
However, it does seem that Jones does believe he is not an addict or alcoholic, and that in the future he will drink successfully. He said in the interview,
"I'm not going to sit here and say I'm not ever going to have a drink or enjoy life,"
So does Jones believe that the only way to enjoy life is with a few drinks? Or is the phrase 'enjoy life' suggesting that he does not intend to be completely abstinent from recreational drug use?
Really at the end of the day, many believe an addict or alcoholic should typically diagnose themselves. We each have to decide what our level of powerlessness is, and when we are ready for change. Jones may not be an addict, but hopefully he will learn through his experience the benefits of sobriety.
Addiction is a very serious illness, and it can touch the lives of even the strongest athletes or the rich and famous in the same way it can destroy the lives of any average human being. But addiction is not an end in itself, unless the individual never seeks the help they need in which case it can be fatal. If you or someone you love is struggling with substance abuse or addiction, get the help before it is too late. Please call toll-free 1-800-777-9588