How Surfing Can Help in Recovery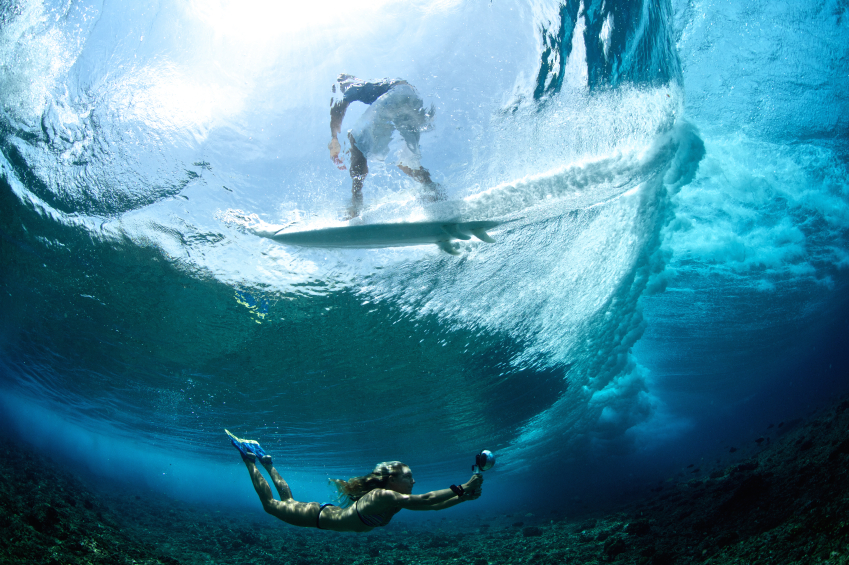 In recovery, the stress of everyday life can be overwhelming. Whether we experience family, financial or work-related stress, sometimes it 's nice to have a release. That's why some recovering addicts turn to surfing for a release. Those who surf find it helps them think more clearly, examine problems and find solutions. Despite the few bumps and bruising, you may get along the way; surfing can assist in the healing process.  What are you waiting for? Cowabunga!
If you're like me, you may be a bit hesitant to try this activity, but many articles confirm that surfing can be a very therapeutic experience.  Surfing is a powerful everyday mindfulness practice that requires patience and persistence. Not to mention, you are out on the ocean which is nature's playground. In the early stages of recovery, going outside can help reinvigorate the body and assist the brain regenerate chemicals that work in keeping us feeling happy and well. Furthermore, integrating surfing into our lives helps reduce stress, increase our attention, and boost our mood. Plus, because surfing has an element of danger to it, you'll be getting that adrenaline rush you used to crave without the nasty side effects.
When you first quit using substances, the body has a difficult time naturally producing and releasing neurochemicals like oxytocin, dopamine, and endorphins. This inability can lead to feelings of depression and hopelessness. Surfing helps speed up that process of releasing chemicals; therefore, an activity like surfing can help in relapse prevention.
Surfing can also allow you to understand the patience and diligence required to overcome challenges. Surfing can teach you how to look at challenges as obstacles that have a beneficial outcome. Learning how to surf is challenging, but through focusing on the positives of the experience, you are likely to grow stronger. Just like addiction is challenging, recovery teaches you to evaluate your thought process and create a healthier mindset. Surfing helps to reaffirm those behaviors.
Surfing is not for everyone, but it can be an excellent choice for most. Some treatment centers offer the option of doing outdoor activities that help in recovery. Also, it could be a superb idea to start surfing when you are further into your recovery and need something to change the pace of things. It is important not to get too stuck in a routine, as that can be detrimental in the long run.
Now that we know how beneficial surfing can be for your mind let's look into the physical benefits.  After all, besides being optimal for your mood and your mind, surfing is fantastic exercise. Surfing can be a fun, motivating way to stay active.
Strength: Surfing requires a strong core! A large part of surging involves padding, which means you are going to get an excellent core and upper body workout. When you do find a wave, you are activating your core for balance, and your legs must remain active for stability. Water sports tend to be great full body workouts, and surfing is no exception!
Weight Loss: The nice part about surfing is that an hour goes by so fast, you hardly notice how many calories you are burning. The average person surfing burns 400 calories an hour! Surfing can be a fun activity to do all day so you might just want to surf one time after another!
Overall, surfing can be a great activity to implement into your recovery. If you find that surfing is not your thing, just think of all the other activities you may be missing out on! Can you think of something fun and exciting you can implement in your routine? Part of recovery is learning how to have a blast without the use of substances. If you are struggling with this concept, remember we are always here to help. If you or someone you love is struggling with substance abuse or addiction, please do not wait. Call toll-free 1-800-777-9588.
Author: Shernide Delva