Government Aid For People Living in Sober Houses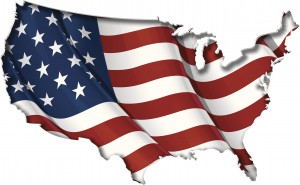 Sober houses, also known as halfway houses or recovery houses, support recovering addicts in reintegrating with society while staying clean and sober by offering support and monitoring for accountability. Studies have found that recovering addicts who live in sober houses are less at-risk of relapse than recovering addicts who go directly back into society after completing a treatment program, without having any additional support. However, there is some additional support for those who choose to live in a sober house or halfway house. Government aid for people living in sober houses is yet another perk to not moving home immediately after treatment.
Sober House Life: What to Expect
The average stay at a sober house can be anywhere from one to six months and, in some cases, health insurance covers all or a portion of the cost of the stay. Recovering alcoholics and addicts who live in sober houses must be able to support themselves by paying their rent and purchasing their own food. This is possible because, at this stage in the game, sober house residents are encouraged, and sometimes even required to be working or at least actively seeking work. Sober house residents also have certain rules and regulations to abide by which, again, offers structure and support while they transition back into society. Usually, residents must attend a minimum number of support group meetings (such as 12 Step fellowship meetings) each week.
The main financial benefit to moving into a sober house after completing treatment is that there is no security deposit required, no first and last months' rent required, and no credit checks performed. Utilities are included in the cost of rent and most places allow residents to pay their rent on a weekly basis. This is much more manageable for many who are just getting out of rehab.
Government Aid for People Living in Sober Houses
There is not a lot of government aid for people living in sober houses, but there is some support. Residents of sober houses are technically considered to be homeless and as such are eligible for much of the same programs as homeless populations.
Government Aid for People Living in Sober Houses: Rental Assistance
Depending on the state in which you live and sometimes even the community you live in, there are programs for rental assistance and other supportive services to homeless substance abusers and individuals with disabilities. These services are extended to your family members as well.
Government Aid for People Living in Sober Houses: Food Assistance
People living in sober houses are eligible for food assistance such as food stamp programs. The federal nutrition program that helps you make sure you get enough food, and healthy food at that, is called SNAP (the Supplemental Nutrition Assistance Program). SNAP benefits allow you to buy food at convenience stores, grocery stores, and even some farmers' markets.
Government Aid for People Living in Sober Houses: Health Insurance
For some people living in sober houses, there is access to the federal health insurance program, Medicaid. Many people who are getting out of treatment are only just getting back on their own feet and so they are likely to be income-eligible for Medicaid. Also, Obamacare is available to all now, and especially those in this income bracket.
Although there is not much in the way of government aid for people living in sober housing, the programs that are available make a big difference in the lives of recovering alcoholics and addicts because they lessen the financial burden of putting their lives back together. If you or someone you love is struggling with substance abuse, addiction, or looking for a sober house, please call toll-free 1-888-672-4435.
Sources: