How to Go to Detox without Insurance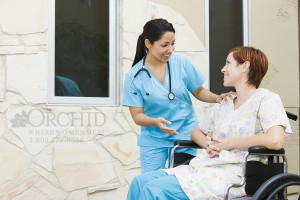 One major aspect of medical treatment and attending a drug detox facility that holds addicts and alcoholics back from ever getting the help they need is concerns about the cost of treatment. Most insurance companies today have some level or insurance coverage for alcohol or drug detox and addiction treatment to curb that concern, but many addicts and alcoholics suffering do not have health insurance at all. Even if you don't have health insurance, you can still get access to affordable alcohol and drug detox programs. Many detox facilities will work with you financially, and there are other kinds of programs and forms of funding out there that will assist you with getting into an alcohol and drug detox, even without insurance.
Private funding
One strategy in regards to finding a way into drug detox without insurance you might want to consider is paying for the drug detox program in cash. This can be done either in advance or over the course of the detox program period on a per-session basis, depending on what works best for you and the facility. Paying as you go offers the security of knowing that there will be no prolonged billing cycle once the drug detox process has been completed.  However, if money is an issue you may also want to consider obtaining some form of private financing in order to pay for the stay at a drug detox. This way the recovering addict will not be forced to suspend treatment before it has been completed.
Private financing
Sometimes obtaining a loan from your financial institution can be the best alternative that can help you to cover the costs of drug detox when your insurance will not cover the treatment.  Taking on an additional monthly payment is a small price to pay when compared to the benefits of a clean and sober life-style, especially when measured against the costs of using drugs on a regular basis, so drug detox is definitely the ideal way to invest in your future.
Apply for government grants
Depending upon where you live and the age of the addict or alcoholic looking for an affordable detox program, you may be eligible to apply for federal funding and grants to help pay for a drug and alcohol detox program.  Smaller communities may offer similar programs, as well as offerings on the state level. And the best part is that a grant is not the same thing as a loan so, you don't have to pay it back.
Yard Sale
Like my mom used to say, when all else fails- throw a yard sale. If you own a camper or boat, consider placing it on the market at a fair price to offset the cost of a drug detox program. If this seems a little intense, remember that the increased ability to work and make positive career advancements can always put you in a better position to where you can buy a new boat, camper, or even car if that's what you have to sell.
Most important during this difficult time is to find a way to pay for drug detox because your health and your ability to defeat your addiction, with the help of trained professionals and medical staff, is the most important element. Many individuals possess something of value, even if they do not realize it. By searching your jewelry box for a few pieces of old gold or hand-me-down jewels, you may find that you have enough to pay for drug and alcohol detox, or at least begin the recovery process for you or a family member.
In some cases, selling one antique might raise enough funds to pay for an entire treatment program.  Parting with an object of sentimental value can be difficult, but if you consider the positive effects that might come about from the sacrifice, the trade could be well worth it.  Is your diamond ring more important than your life or the life of your child?  When it comes to the life of a family member, no sacrifice is too great. And you have to wonder, if the addiction persists, how long before you sell that item anyway to get what you need? From the perspective of a recovering addict, no material object is worth the life that is possible in sobriety.
Drug and alcohol detox is an essential part of the path to an effective and lasting recovery, and even though most insurance providers cover drug and alcohol treatment, some addicts may not have insurance, and may think they cannot get the help they need. There are always alternatives to getting access to safe and empowering treatment if you are willing to look and take the necessary action to save your life. If you or someone you love is struggling with substance abuse or addiction, please call toll-free 1-800-777-9588