Is Food Addiction Real?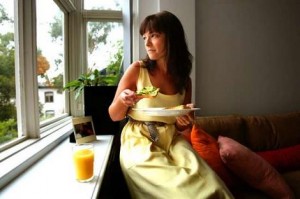 The American study is suggesting that some foods can be triggers for addiction as much as drugs and alcohol. This is why it's so hard to fight the desire for so-called bad carbs like sugar.
Food Addiction and Drug Addiction
It is possible to stop yourself from eating but what you can't stop is the craving and the obsession. Just like in drug addiction, it is the extreme craving and obsessive thinking that compels people to use again and again. And also just like with drug addiction, it is not a mere issue of will power when it comes to avoiding the "wrong" foods, it is food addiction.
Is Food Addiction Real: The Harvard Study
In The Harvard study published in July of this year, researchers looked at food with a high glycemic index (GI) – that includes white bread, sugary cereals, potatoes or soda and beer.
In the study, the participants were 12 overweight or obese men. Both groups were given milkshakes with the same amount of calories, taste and sweetness but only one was given milkshakes that also had a high GI, while the other group was given milkshakes that had a low glycemic index, meaning that they were prepared with slowly digesting carbohydrates.
After they drank their meals, the scientists noted differences: those who drank the high-glycemic milkshakes had an initial surge in blood sugar levels followed by a sharp crash just hours later. This effect left them feeling hungry again.
Moreover, MRI scans that took photos of brain activity revealed that the ingestion of the shakes even activated a critical region in the brain linked to addictive behaviors, also known as the reward center of the brain. The significance here is that, more than reward and craving, this part of the brain is also linked to substance abuse and dependence. In this way, it is clear that food can activate the brain, and therefore have similar effects on the brain, that drugs and other chemicals do.
The bottom line: Our thinking is overpowered in the reward center in our brains. It's why people can recognize that they are making a poor choice yet do it anyway.
Food Addiction: Food as a Drug
Most of us have probably heard or even used the term "emotional eating," referring to certain eating habits we turn to in the face of experiencing emotions and this could refer to both the highs and lows of being human. It is no accident that we crave specific foods for specific moods.
In research, cocaine has been linked to a surge of excess dopamine. Similarly, sugar has been found to produce these results as well. Even more convincing, a Canadian study published in May suggested that sugary syrups that are widely used in processed food and drinks cause the same feel-good changes to the brain as cocaine.
Food Addiction: What We Know
Stress or other challenging factors in life can test willpower and could lead us back to old habits, but some say that people can be taught how to stay away from their eating vices. However, since it's still so new, research has been experimental and is slowly moving into clinical areas when it comes to what we really know and understand about food addiction.
 If you or someone you love is struggling with a food addiction please call toll free 1-888-4435
Sources: