Florida Dual Diagnosis Treatment Center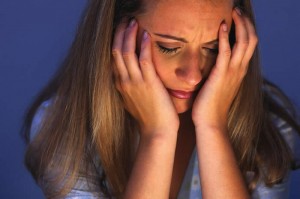 Dual diagnosis is a term that refers to patients who have both a mental health disorder and substance abuse disorder. Some addicts and alcoholics are not only dealing with the struggle of addiction, but also with a mental disorder like depression, bipolar, schizophrenia or anxiety. Out of about 8 million Americans over the age of 18 with behavioral or mental health disorders, 4 million of them also have drug or substance abuse problems. If you're looking for help, a Florida Dual Diagnosis Treatment Center might be exactly what you need.
Florida Dual Diagnosis Treatment Center: Getting Help for Both Disorders
Usually, a Florida dual diagnosis treatment center will first give you an evaluation to find out more about you, how they can help you and learn more about your alcoholism, addiction, or mental disorder. You have to do your research though because not all treatment centers in Florida specialize in Dual Diagnosis. Most treatment centers focus just on your alcohol or drug problem and not on your mental health problems. Only 12 percent of people with dual diagnosis get the help they need for both disorders.
Florida Dual Diagnosis Treatment Center: How do I know if I have dual diagnosis?
If you are dual diagnosis there are symptoms of two separate disorders. It is highly recommended that you wait until at least 6 months of sobriety before you are evaluated for a mental disorder. If you try to get diagnosed within the early stages of your recovery you can very easily be misdiagnosed. When we first get sober, our bodies and minds are going through so many changes that it would be very difficult to know for sure if we have a mental disorder or are just newly sober and experiencing changes. That is the benefit of a Florida dual diagnosis treatment center; some of us don't even know we have substance abuse problems let alone mental disorders.
Florida Dual Diagnosis Treatment Center: Living with Dual Diagnosis
A person with dual diagnosis experiences more severe and chronic medical, social and emotional problems than someone who is just an alcoholic or an addict. They're more susceptible to relapse in their drug and alcohol problems and in their mental health disorders. So, what is something I would suggest to someone with dual diagnosis? I would suggest not only meetings and working on their recovery with a sponsor, but also seeking therapy. Talking to a therapist can be very helpful for someone with dual diagnosis. Most of the time, people with behavioral or mental disorders are also prescribed a non-narcotic medication.
Florida Dual Diagnosis Treatment Center: Acceptance
Just like alcoholism and addiction, acceptance is the first step. Once we accepted we have a problem we are able to work on it, therefore if we accept we have a mental or behavioral disorder we can get the medical help we need. Getting sober and dealing with our substance abuse is our primary concern because if we don't get off the alcohol and drugs we will never be able to deal with our mental disorder, and rehab can help with that. If you or a loved one is seeking dual diagnosis treatment for addiction and a mental health disorder, please call toll free 1-888-672-4435. The Orchid Recovery Center can help!
Sources:
http://ask.healthline.com/galecontent/dual-diagnosis
http://www.dualdiagnosis.org/dual-diagnosis-treatment/important-statistics/