FDA Gets Strict on Vaping Regulation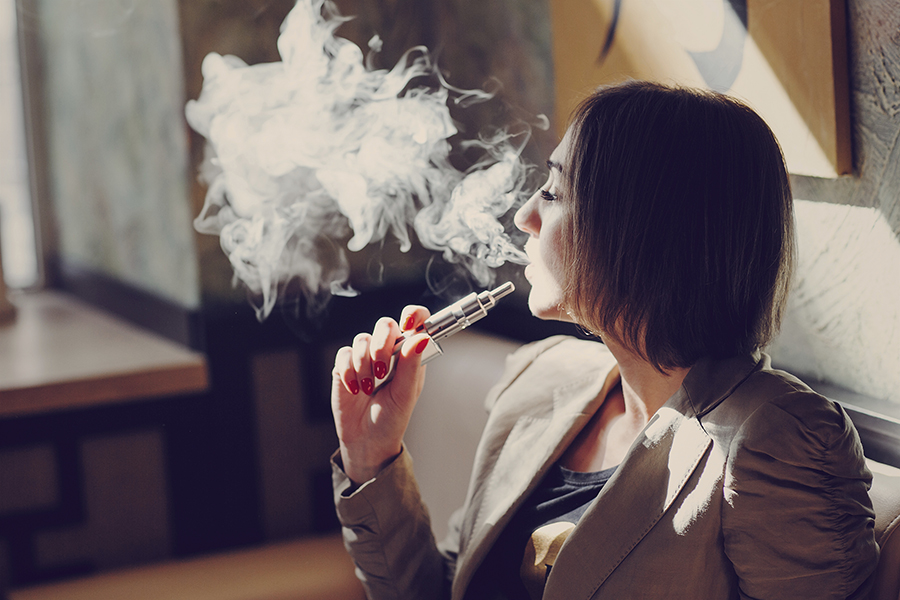 According to VaporSearchUSA, there are at least 6,000 'vape' shops in the country, some states showing much more than others. Now it seems many vape shop owners are concerned about the longevity of their businesses as the Food and Drug Administration (FDA) pushes for stricter regulations on vapes which many shop owners claim will surely put them out of business.
So what exactly are the FDA's demands, and why does it exposed these shops to such a threat of being shut down?
What is Vaping?
In case you don't know what the word means, 'vaping' is the term commonly used for when a person inhales nicotine-infused vapors from any number of new pieces of technology designed as alternatives to smoking. Vaping uses battery-powered e-cigarettes, which are electronic smoking devices, to heat and inhale what is called 'juice' containing nicotine at low levels.
Juice frequently comes in a variety of flavors, from passion fruit to hot chocolate, and the recipes and blends are often mixed and vary depending on the shop and the mixer. There are different levels of nicotine to chose from that differ in intensity, and for the time being vaping products and accessories such as e-cigarettes or e-liquid (juice) are not regulated and consumers have to simply trust the shop one their word.
FDA Setting Standards
Of course with any product for consumption being mass-produced and distributed to the public the FDA wants to hold those who are being trusted with these products accountable for their products. Makes sense considering the FDA regulates tobacco. So what are the regulations they want in place?
According to their list of guidelines:
E-cigarettes and e-liquid must be reviewed by the FDA
Products would have to contain a list of ingredients
Products would have to contain health warning labels
Some products would require child-resistant packaging
In a recent statement for reporters, an FDA spokesman said,
"Regulating these products allows FDA to properly understand the relative impacts of the product categories, and to evaluate how individual products in each category may affect public health."
This being the FDA's proposed regulations it doesn't seem too extreme at all, and many health officials have showed firm support the proposed regulations. Some insist there is simply not enough scientific evidence available to permit people to believe vape smoke is any safer or healthier than real cigarette smoke. This debate has been a volley back and forth for some time.
The Problem?
What most shop owners are concerned with is the cost of getting their products up to par with these regulations. While many avidly support child-preventative packaging and even warning labels, they believe the hundreds or maybe even thousands of dollars it would take to have each individual flavor of juice approved by the FDA would cause the price of these products to skyrocket, which would cripple their businesses.
Julie Woessner, president of the Consumer Advocates for Smoke-free Alternatives Association, says these regulations could completely "wipe out" the e-cigarette industry. Many advocates for e-cigarettes say the industry is being unfairly targeted, and president of the American Vaping Association Gregory Conley persists that e-cigarettes do more good than bad for public health.
Still, it makes sense to push for some level of responsibility. Public health advocates are also focusing on creating restrictions for online e-cigarette and juice sales, as well as the flavoring and advertising used by e-cigarette companies. These advocates insist that e-cigarettes that are marketed with candy and fruit flavors subtly target young smokers, and being that it is more difficult to verify a customer's age over the Internet, they feel more should be done to protect a younger demographic from being exposed to these products in the first place.
Beyond that, there has also been the recent issues with dangerous synthetic drugs being sold as juices and used in vapes, which adds a whole other dimension to the discussion of vape regulation.
Should e-cigarettes and vapes be allowed to keep up this pattern of 'make it up as you go' rules, or should the FDA be able to enforce a more refined and liable system? It seems like anything to be done has to be done carefully, as nicotine is still as dangerous as ever, and at the end of the day shouldn't safety come before making money?
Electronic cigarettes and vapes can be a pathway to breaking the chains of your nicotine addiction. However, there's still some debate whether they serve more as products that could undermine efforts to discourage tobacco use. Substance abuse and dependence is dangerous in all forms, but help is always out there. If you or someone you love is struggling with substance abuse or addiction, please call toll-free 1-800-777-9588