Failed Drug Tests Lead to Job Loss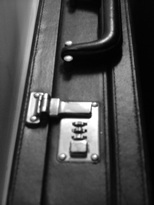 More and more employers are cracking down and expecting their employees to be drug-free. Maybe it's the fact that the economy is difficult and many employers are looking to tighten their belts. Perhaps it's due to the ongoing conversation about whether or not those who receive cash aid from the government should be subjected to drug tests. Whatever the reason, when employees fail, it can cause a host of problems for everyone involved.
How do you handle it when one of your employees fails a drug test?
The Boss
You randomly choose employees to get drug tested or just make a blanket announcement that everyone will need to submit a test. When you get the results back you find that one – or more – of your employees has tested positive for an illicit substance. What do you do?
Know your options. If you own your own business, you may have a bit more freedom, but it's still important to know the stipulations of your insurance and the contracts you have legally entered into with your employees. For those who work for large companies, know the ins and outs of company policy on how to move forward with a positive drug test.
Talk to the employee. A personal discussion is far better than allowing the information to leak, so the sooner you talk to your employee, the better. If you must fire them, a private discussion at the end of the day is the best choice. If you can offer them treatment, gather together the information that you and they will need if they agree to accept help.
Stage an intervention. If you don't have the resources to provide drug treatment to your employee, you can encourage them to get the help they need by staging a workplace intervention.
Set an example. No matter what you choose to do, it will set an example for other employees. If the employee is fired or chooses to quit rather than go to drug rehab, it's important that you have a workplace meeting to address the issue. There may be some misunderstandings or anger about the incident, so it's a good idea to address them before they get out of hand.
Working Together to Get Drug Treatment
While an intervention is a good way to help your employee to understand the serious risks that they are taking with their health and the safety of their coworkers, you can offer or present the idea of drug rehab to them privately. Call us now for a brochure or information packet about The Orchid and help your employee to get back on track so they can get back to work.