Experience, Strength, and Hope Award Show for Recovering Artists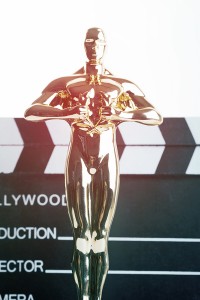 While we have talked quite a bit about the entire buzz created from the 87th Annual Oscar award show a few weeks ago, we now have an opportunity to highlight another celebration of celebrity triumph and hear shared stories of successful and inspiring change. This last Thursday night at the Skirball Cultural Center in Los Angeles, the entertainment and recovery world came together to enjoy the 6th Annual Experience, Strength and Hope Award Show, rejoicing in the link in Hollywood between recovery and entertainment.
Guests of Honor
This positive and empowering event highlighted the essential role that being of service plays in sobriety, and did so by reflecting how it has impacted some of the most prolific recovering celebrities.
• Joey Pants
This year's honoree was actor and writer Joe Pantoliano (a.k.a. Joey Pants), best known for his portrayal as Ralph Cifaretto on The Sopranos. Pantoliano was presented by Writers In Treatment and Leonard Buschel. The main goal expressed was to go past the boundaries of anonymity in order to help young people overcome the stigma of alcoholism, addiction, and mental illness. Joe Pantoliano has written 2 books:
• Who's Sorry Now: The True Story of a Stand-Up Guy
• Asylum: Hollywood Tales from My Great Depression: Brain Dis-Ease, Recovery, and Being My Mother's Son.
He is also the founder and president of "No Kidding? Me Too!" which is a foundation created to combat the stigma attached to mental illness, providing support and education with documentaries, personal appearances and events. At one point Pantoliano was interviewed and asked what receiving this award meant to him, to which he replied,
"The fact that I found a way to deal with my pain and suffering means the world to me. Coming here, I have the opportunity to tell my story and maybe people can see reflections and glimpses of themselves, helping them to find their own path to recovery."
Later on after receiving the Experience, Strength and Hope Award for demonstrating "character, courage and creativity in recovery," Pantoliano was enthusiastic, direct and straightforward when speaking to the audience during his acceptance speech that was described by journalists as impassioned,
"Why the bigotry, why the stigma, why the shame when we almost all have a version of this disease? We're all using something to deal with the pain and suffering of being human. Why are we a nation that waits for a person to break before anyone even seems to give a sh**?…Today, I realize my greatest gift in life was discovering my mental illness so I could recover and help others along the way."
With true class and inspiration, Joey Pants spoke about some of his own experience, and how the work he does now is all part of the sobriety that he has today.
• Daniel Baldwin
Another famous face to be honored for his contribution to the arts that was inspired by recovery was Daniel Baldwin. Baldwin was given the Audience Award from the Reel Recovery Film Festival for directing The Wisdom to Know the Difference, which is a story based in part on actual events about a man named Bob and his journey to bring his sobriety full circle.
The main character sets out to help a young Latino girl kick a serious drug problem by kidnapping her from the drug dealers house and secluding her in a desolate cabin. At the request of old friend Bob disregards the tremendous dangers he encounters and puts even his own life at risk, and even the pressure from family members does not stop Bob from his mission.
The film had already won almost 20 awards in various independent film festivals, and Baldwin briefly expressed the overall message of this particular evening upon accepting his award stating,
"I made this movie because it helps me stay sober. How far would you go to repay such a debt?"
Now the entire night was not without a hitch, because the original host Ed Begley, Jr. had to be replaced at the last minute. Luckily Darren Kavinoky who is a criminal lawyer and television journalist was there to step in, and the show did go on. In his introduction, Kavinoky described how reading an article about Rob Lowe's second chance in People magazine helped lead him to the path of long-term recovery, commenting that sometimes the help we need comes from the strangest places.
All in all this was one evening where several familiar faces in the world of entertainment were recognized not just for their talented work on screen portraying characters and cultivating drama, but for their dedicated and compassionate efforts in doing service for others who are affected by some very real drama that hits so close to home.
It is heartwarming to see such success stories, and to rejoice in the ways those individuals have taken time and put in the action to help their peers, who have lost most of their lives to their afflictions. If you or someone you love is struggling with substance abuse or addiction, please call toll-free 1-800-777-9588