Early Childhood Stress Affects Female Fertility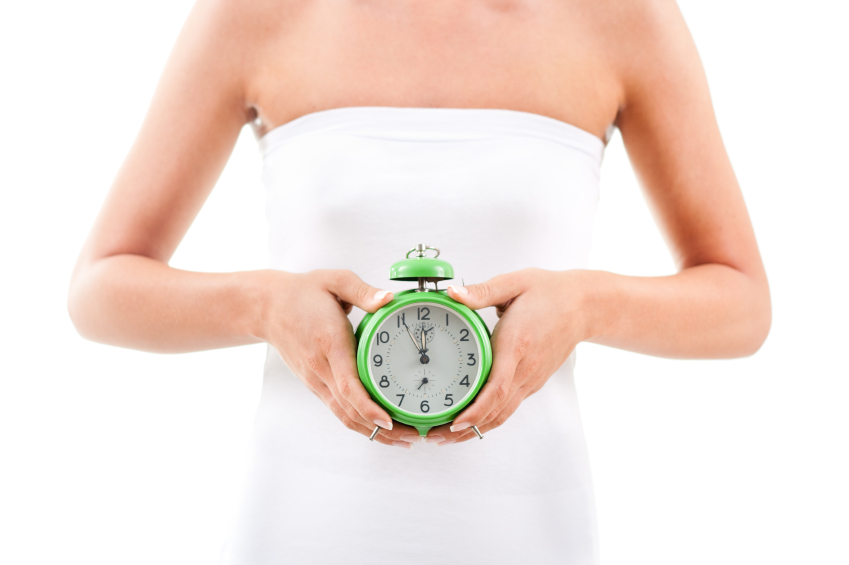 Is it possible that stress you had as a kid could impact your ability to have children yourself? New research examines how adverse experiences in childhood affect female fertility. Researcher Marni B. Jacobs explores the hypothesis that adverse childhood experiences result in an irregular menstrual cycle which consequently impacts fertility.
The research published in the journal of Psychosomatic Obstetrics and Gynecology examines the mechanism by which negative experiences in childhood affect female fertility. Early life stressors may affect the ability to have children because of being predisposed to fertility difficulties.
In the study conducted from April 2012 to February 2014, 774 women of reproductive age, 195 of whom were pregnant were examined. The study analyzed menstrual cycle irregularities and adverse childhood experience through a combination of in-person interview and take-home questionnaires.
It's known that irregular menstrual cycles can affect fertility. When the body undergoes any kind of physical or psychological stress, often a women's cycle can either become irregular or stop completely.
Once the body is healthy again, the menstruation cycle typically resumes in regularity. There are many reasons why a woman can have an irregular cycle but childhood experiences could affect fertility into adulthood.
Infertility is a common condition that affects 10% of child-bearing age couples. The contribution of stress in fertility is still not known completely. Early research indicated that stress may reduce fertility during menstrual cycle but recent research indicates that chronic stress may play a role in fertility.
The common understanding is that early life adversities endure a health effect over the course of an entire lifetime. Childhood stressors are associated with diminished ovarian reserve and function. The biological reason for this is unclear though irregular menstrual cycle is cited as part of the cause.
Menstrual function is regulated by hormones. The specific hormone is called the hypothalamic gonadotropin-releasing hormone which functions may be inhibited by the hypothalamic-pituitary-adrenal (HPA) axis.
So far, this is the first study to present evidence of a link between childhood stressors, menstrual cycle disruption and fertility difficulties.  Childhood stress is affecting the HPA axis. Stress during childhood causes a neuroendocrine disruption and alters the function of the HPA axis. This interruption during puberty leads to menstrual cycle irregularities that affect fertility into adulthood.
So how do you measure this?
Looking back, my menstrual cycles disappeared for two years in the midst of an eating disorder. Growing up, I also had some childhood stressors but nothing too severe. How could this study determine what factors really affected adulthood fertility?
In the study, it states fertility difficulties were measured by asking the participants three questions:
"Did you ever try to get pregnant but were not able to?"
"Did you or your partner ever go to a doctor or other medical care provider to talk about ways to help you have a baby together?"
"Did you take any fertility drugs or receive any medical procedures from a doctor, nurse, or other health care worker to help you get pregnant?"
The first two questions were asked on a take home questionnaire and the last in person. Women who answered "yes" to any of the above questions were considered to have fertility difficulties. Participants with partners who had male infertility were omitted from the results.
Of the 774 participants, 22 were missing information on fertility, and 10 reported a male infertility diagnosis resulting in a final number of 742 women for fertility analyses. The next assessment involved asking the women if they ever had a time interval of 3 or more months without a menstrual cycle since the age of 18.
 In summary, the study supported the association between adverse childhood experiences and fertility difficulty in adulthood.
Following their research, the team concludes that women who had experienced negative experience at a young age such as:
Neglect
Abuse
Household Dysfunction
Parental Abuse
They were more likely to experience an absence of menstruation and have difficulty achieving pregnancies. The research also suggested that certain harmful events in childhood had a greater impact on fertility than others.
Overall, it is interesting to see how our childhood can affect our health for the rest of our lives. They are solutions that can help overcome our difficulties though like reducing stress through exercise and stress management activities.
Being aware of stress and how it can impact you in the long run should be a motivator to try to avoid it as much as you can. Addictive behaviors can stem from stress that you have in your life holding you back. If you or someone you love is struggling with substance abuse or addiction, please call toll-free 1-800-777-9588.