Dual Diagnosis Issues Among Baby Boomers May Break the System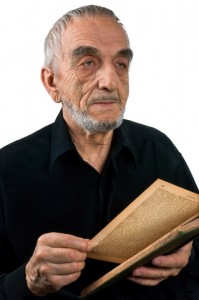 Every year, there are more seniors banking on America's Social Security and Medicare system than the year before, a trend that is projected to continue. With more and more seniors struggling with mental health and drug and alcohol abuse issues, we are set to take a huge hit to the system we currently have set up to support these problems medically, according to a new report published by the US Department of Health and Human Services. Will dual diagnosis disorders among seniors break the American bank?
Dr. Gary Kennedy is the director of geriatric psychiatry at Montefiore Medical Center in New York City. He said: "The report is sufficiently alarmist. I think [the report authors] are right."
The report, called The Mental Health and Substance Use Workforce for Older Adults: In Whose Hands? was mandated by Congress in order to investigate possibilities for dealing with the more than 72.1 million seniors expected to live in the United States by 2030. Termed "silver tsunami" by those in government is the phrase used to describe how overwhelmed the current healthcare system is expected to be as seniors age into qualification for services. It is expected that there will be too much need and too little to go around.
The current senior population is about 40 million – almost half of what is expected in the next 18 years. Of that 40 million, about 20 percent (or 8 million) are living with a mental health condition and/ or substance abuse issue. Abuse of painkillers and at-risk drinking are dangerous in any situation but when combined with issues of depression or anxiety – also common among the senior population – it can mean a slew of chronic disorders, health problems, and issues that require treatment. When added to the 2 million seniors that have severe mental health disorders, like Alzheimer's, the current healthcare system will be pushed to the breaking point, which means that a number of seniors may get subpar care – if they get care at all.
Says Kennedy: "The reality is the Woodstock Generation has come of age. Their background is with psychedelic drugs, marijuana, recreational drugs, non-narcotics . . . It's a real problem."
Is someone you care about struggling with drug abuse and/ or a mental health issue? At The Orchid, we can help women of any age begin the process of healing that comes when you stop taking drugs and drinking. Call now to find out more about our programs.