Drug Addiction and Family Dysfunction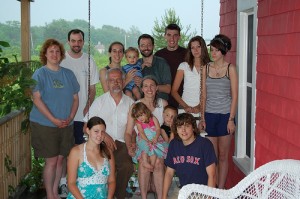 In a family, addiction becomes a giant elephant in the living room. It shoves people around, it stinks, it's embarrassing, it's dangerously large, and generally makes a lot of trouble for everyone. However, no one really wants to talk about how it got there or knows how to make it leave.
Alcohol and drug addiction can cause family members to behave in certain ways to provide diversion and distraction. Of course, everyone has to push aside their own personal feelings of hurt and family intimacy in order to do fall into these roles. The scapegoat is probably the only one who gets away with speaking their true feelings, but they often pay the price of being ostracized altogether. The roles depend on birth order somewhat, but can also be affected by temperament. They roles can also shift as children grow older and move out of the house. These patterns will continue for years if the addict doesn't get some form of treatment or drug rehab.
Family Roles With Drug and Alcohol Addiction
The role usually taken by the oldest is the hero. This person does everything possible to uphold the "good name" of the family. They are high achievers, don't get into trouble, and sacrifice their personal feelings to put on a good front.
The scapegoat is the opposite of the hero. There isn't room for two heroes, so often the second born child turns their life in a bad direction. They are the "truth tellers" about the family's problems, they get into much more trouble with school and the law, and they provide a catch-all target for blame in the family.
The mascot gets the family distracted by being cute, being a clown, and providing some comic relief for everyone. Of course, they are in as much pain as anyone, but they are praised for being clever. They get their family involvement by pushing aside their feelings and making others feel better for just a moment.
The lost child doesn't seem to fit in anywhere. They often just disappear into the woodwork, trying to stay out of the mess. They see the ruckus going on with their siblings, and there isn't much left for them to do except escape and dream.
The spouse or partner of the alcoholic or drug addict is usually the caretaker. For a single parent family, one of the children often takes this role. They become absorbed in smoothing things over, cleaning up the mess, making excuses and explanations, and generally being the PR person for the alcoholic or addict. The caretaker props up the alcoholic or addict to make it seem things are better than they really are.
Help A Family With Addiction
If this family situation sounds all too familiar, you may already know that it is time for drug rehab. Drug and alcohol rehab for women provides hope for a desperately painful problem. As a woman with an addiction, find out how you can get your life back and be there for your family again. If you are seeing this in the life of a female family member or friend, give them information about The Orchid drug rehab program as a ray of hope for a better family life.