Drug Addict Not So Stereotypical Anymore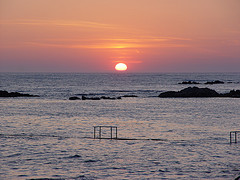 For many people, the image of a drug addict includes an unshaven man with tattoos and ripped clothing.  But what about a suburban housewife or a small business owner?  The stereotype doesn't always fit reality when it comes to drug addiction, especially for women.
Middle Class Women And A Glamour Drug
Middle class women are among a group of people that who most easily hide their drug use.  They may be somewhat functional, their home may look nice, they may look like they have it all together from the outside.  But peel back a few layers, and you'll find women who live in a haze every day.
Cocaine was once seen as strictly a "glamour drug" from the celebrity lifestyle.  Over the years, it has kept it's image of high style.  Unfortunately, it has also gotten cheap enough that more people can easily buy it.
Instead of dealing with the screaming kids and staring at endless laundry with dread, some middle class housewives snort cocaine in the bathroom.  Instead of feeling stressed about a busy day at the office, some business managers take a hit of coke and ride the surge of energy.
The Ease Of Hiding Prescription Drug Addiction
Prescription drug addiction is growing at an alarming rate.  A huge reason is that it's something a person can get legally.  Someone could have a full fledged addiction without running to the dark side of town to do a drug deal.  All they have to do is call their doctor or buy medication online.  Doctors who easily dispense prescription medication can quickly become a partner in someone's addiction.  Typical prescription meds include Valium, pain pills like Vicodin, and sleeping pills like Ambien.
Drug Rehab Centers Ready To Help All Types of Drug Addicts
Fortunately, drug rehab centers have paid attention to current drug addiction trends.  Many places do treatment for prescription pain killers and cocaine.  The drug treatment counselors see people from all walks of life come through their doors.  Anymore, the average drug addict doesn't fit any particular stereotype.
Drugs of all sorts are easily available all across the country.  Drug rehab centers are constantly working to provide treatment for people of all ages, all social classes, and various types of drugs.  No matter what a person's needs, there is a drug rehab center that is ideal for helping with their situation.