Closure of Women's Rehabilitation Programs Pushes Patients Toward Private Rehab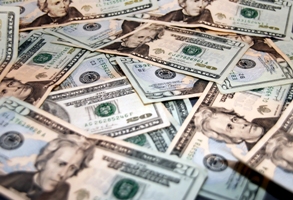 The pending closure of important Georgia drug treatment programs aimed at helping women break free from drug addiction has a number of people worried. Because the need for addiction treatment has not lessened, many are concerned about the impact to the community when help is no longer available – as well as the impact to the women themselves and the wellbeing of their families.
The good news is that private rehabilitation is available and can provide an even more comprehensive level of care and treatment for women who are ready to stop drinking and abusing drugs.
Federal Funding Cuts
Federal funding provides the backbone of support to a number of treatment facilities in Georgia and with the revocation of those funds, many will be unable to keep their doors open. The ones that advocate for female addicts and their children are in the spotlight right now because their far-reaching programs extend beyond the addict herself to the family she supports. Such programs offer long lasting results and could potentially save the state – and the country – hundreds of thousands of dollars in the future when mother and children get the help they need early on.
In total, about 14 outpatient programs and 80 openings in residential treatment programs may be cut from Georgia rehabilitation centers.
Neil Kaltenecker is the executive director of the Georgia Council on Substance Abuse. Kaltenecker says: "Nationally, we know that about 13 percent of all state costs are because of addiction, whether that's crime, whether that's emergency room visits, healthcare, kids in foster care, unemployment, homelessness, all of those sort of social costs. That safety net just [will not be] there for these folks.
"We know that addiction is a family illness, it affects the families. So what we do in these programs is have therapeutic childcare where you're teaching kids [and] kind of shoring up their strengths so they don't have to go down the same road [of addiction]."
The Private Drug Rehab Option
Many who qualify for treatment at facilities that rely heavily upon federal funding may not think that they would be able to afford care at a private drug rehab. The fact is, scholarship programs are available as is sliding scale treatment for those with middle to low incomes. There are also financing options for those who can afford some now but prefer to make payments on treatment later.
If you are interested in traveling to The Orchid and experiencing our drug rehabilitation programs for women here in Florida, contact us today for information about how you can get started on the enrollment process.