Cat Marnell Says She Can't Work Sober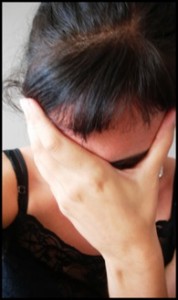 Cat Marnell is the beauty editor at xoJane.com and, according to New York Magazine, she's a prime candidate for drug addiction treatment. Unfortunately, she's loud and proud about the fact that she has a drug abuse problem that won't quit – and adamantly refuses to get clean and sober. It seems that her bosses at xoJane.com told her to go to rehab – which she did, but didn't stay for the full length of treatment and certainly didn't stay clean and sober afterward. She also never completely returned to work and, as a result, says she will no longer be working for the site.
Creativity and Drug Addiction
Cat herself said: "I'm always on drugs … Look, I couldn't spend another summer meeting deadlines behind a computer at night when I could be on the rooftop of Le Bain looking for shooting stars and smoking angel dust with my friends and writing a book, which is what I'm doing next … Drug addicts undeniably bring editorial black magic to the table like nobody else, but obviously we make the worst staffers."
Cat isn't the first person to attribute her creative abilities to drugs. But the link between the two is questionable, especially if the addicted person has never tried to be creative without drugs and alcohol for any length of time. The "black magic" to which Cat refers – it very well could be her own personal magic, but she'll only know for sure until she gets clean and sober.
The Role of Others in an Addiction
Jane Pratt was Cat's boss and she seems to regret Cat's exit – if for no other reason than she will be unable to help Cat fight her drug dependence. She, too, posted a thought on Cat's departure:
"I can be a bit oblivious about drug use, eating disorders, addictive behaviors. Once an editor of mine lost about a third of her body weight, was staying up all night, had a drawer full of pills and fainted in the office to be carried out to an ambulance to the hospital and I STILL thought she was just stressed from work (she was probably that too, of course). Kurt and Courtney were nodding out and I thought they were just tired. I believe what people tell me."
Helping Someone You Love Fight Drug Addiction
Jane is not the only person who didn't correctly identify an addiction issue in a close friend. It happens to the best of us. But once we recognize that drugs and alcohol are a problem for someone, it's important to take a stand. Contact us today to find out how you can help your loved one get the help they need here at The Orchid. Call now.