Can Your Immune System Block Opiate Addiction?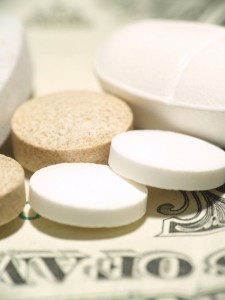 Maybe not on its own, but if researchers and the latest studies into the effects of a drug called (+)-naloxone (read: plus nah-locks-own) are correct, then there may be a way to treat pain and block the addiction often triggered by traditional opiate painkillers. The new study has identified a mechanism in the brain's immune system that is often tripped by opiate use – and learned how to avoid flipping that switch by using the new form of naloxone.
How It Works
How does it work? According to Mark Hutchinson, PhD, of the University of Adelaide's School of Medical Sciences and lead author of the study: "Our studies have shown conclusively that we can block addiction via the immune system of the brain, without targeting the brain's wiring."
According to Hutchinson, they discovered that: "Both the central nervous system and the immune system play important roles in creating addiction, but our studies have shown we only need to block the immune response in the brain to prevent cravings for opioid drugs. Opioid drugs such as morphine and heroin bind to TLR4 in a similar way to the normal immune response to bacteria.
"The problem is that TLR4 then acts as an amplifier for addiction. The drug (+)-naloxone automatically shuts down the addiction. It shuts down the need to take opioids, it cuts out behaviors associated with addiction, and the neurochemistry in the brain changes. Dopamine, which is the chemical important for providing that sense of 'reward' from the drug, is no longer produced."
Why Is This Discovery Important?
There are a number of positive implications that come from learning how to treat chronic pain with a drug that is non-addictive. These include:
Prevention of new addictions. When doctors hand out pain medications, they will no longer risk inadvertently triggering an addiction in their patients.
Better treatment for chronic pain patients. One of the reason that so many who are currently addicted to painkillers find it difficult to kick the habit is that even when the drug dependence is gone, the pain still remains.
Less risk for teen abuse. Millions of teens experiment with leftover painkillers they find in their parents' medicine cabinet. This will no longer be an issue.
Dr. Linda Watkins is a professor in the Center for Neuroscience at UC Boulder. She says that this new study "fundamentally changes what we understand about opioids, reward and addiction."
She also says: "We believe this will prove extremely useful as a co-formulated drug with morphine, so that patients who require relief for severe pain will not become addicted but still receive pain relief."
Are you ready to tackle your personal issues with painkiller abuse and addiction? We're here to help. Contact us today at The Orchid to learn more about the programs we offer.