Barbie Doll Transforms to Promote Diversity in Body Types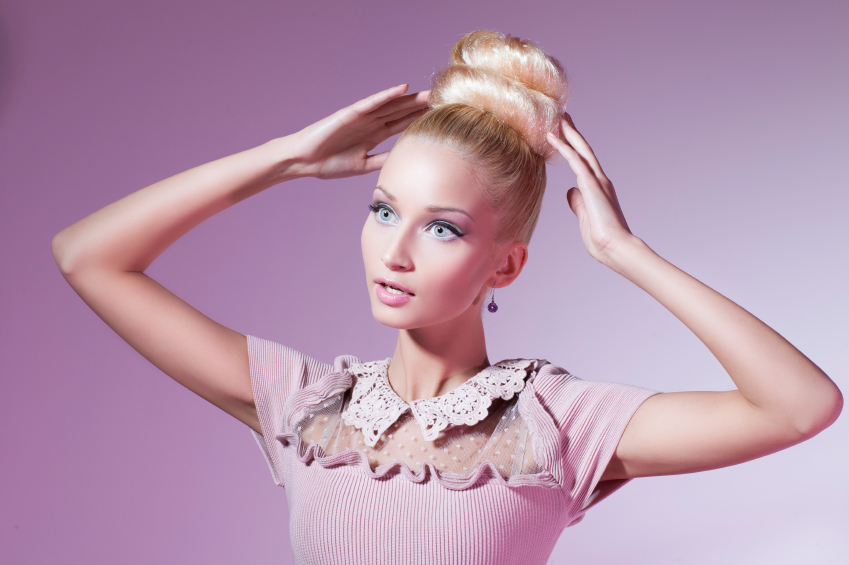 The iconic Barbie look has not changed in over 57 years of production. However, finally, after years of criticism, Mattel has finally announced a new campaign that will change the face of Barbie. The tall, thin and blonde Barbie doll will finally give a more versatile representation of a woman.
On Thursday, Mattel announced a new campaign to revolutionize the traditional Barbie doll. According to the company, the new Barbie will offer a variety of different components in order to embody diversity. The Barbie will be a part of the new Fashionistas line and will come in a variety of body types— original, tall curvy and petite.
"This is radical because we are saying that there isn't this narrow standard of what a beautiful body looks like," Robert Best, a senior director of product design at Mattel, said in a video posted on the site.
The news has garnered both positive and negative criticism. On one hand, finally, little girls will have the chance of playing with a Barbie doll that looks and resemble more real life woman. It has long been known that the measurements of a Barbie would not even be possible for a human being. On the other hand, are we really just blowing this body image crisis out of proportion?
There actually has been studies with the original Barbie that hint to a negative overall body image in little girls. In one study, young girls ages 5-8 were shown images of Barbie, an Emme doll (a plus-size model), or no doll at all. Afterward, they were asked about their own body image. Compared to the other two groups, girls who had just seen the Barbie had lower body satisfaction and a greater desire for a thinner body shape.
Now, the question remains as to whether girls growing up with a variety of Barbie body types will have the same response as young girls in the study. Mattel has always said Barbie was a great example for kids because she had over 150 careers however girls who play with Barbie dolls were found to have less aspiration for careers than girls who played with Mr. Potato Head.
Personally, my perception of myself and career choices was minimally affected by playing with a Barbie doll. I remember growing up with one as a kid but it was the least of my worries at that age. Multiple factors play into how a young child sees themselves. Childhood trauma and torment definitely plays a significant role. For me, bullying played more of a harmful role in my body image than a Barbie doll.
Many questions remain however this is a fascinating development in the evolution of Barbie. Whether or not these changes will be positive is yet to be known. What we do know is that the demand for more realistic Barbies has been high and I am happy to see Mattel respond to these requests. Barbie dolls are a childhood staple. Whether your child plays with the original Barbie or the new Barbie is ultimately a decision best left to the parents.
Inevitably, many questions remain but this is certainly a fascinating development in Mattel's evolution of Barbie. Parents, you have choices in how you respond to these changes. What will you decide? If you or someone you love is struggling with substance abuse or addiction, please call toll-free 1-800-777-9588.
Author: Shernide Delva