Baltimore Still Needs Heroin Addiction Treatment Help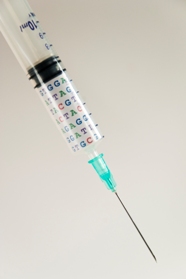 Heroin addiction is a problem across the United States but for years, Baltimore City has been called the Heroin Capital of the US. The latest research says that a great deal of progress has been made in the last few years in terms of lowering the number of those living with active heroin addictions, those admitted to the hospitals for heroin overdoses or heroin-related accidents, and those admitted to heroin rehabs in search of treatment.
Unfortunately, the number of Baltimore City residents needing help for heroin addiction is still higher than almost any other city in the country – but a number of help measures have decreased the number in need dramatically.
Some of the Heroin Addiction Help Measures Baltimore Implemented
Baltimore may not have wiped out the problem of heroin addiction in Baltimore City, but they've gone from having a heroin overdose death rate that exceeded their extremely high homicide rate to investing heavily in heroin addiction treatment. Their work shows:  increased funding meant increased care and more 18,000 admissions into heroin rehab increased to 30,000 over five years. A heroin overdose prevention and care system was implemented, which also helped to decrease the number of Baltimore City resident deaths due to heroin addiction. Drug courts were increased and expanded to include more addicts in treatment. Suboxone treatment for heroin addiction was offered on a wider basis, providing more active addicts with an outpatient means of treatment. The end result has been a strong heroin addiction recovery community in Baltimore City and hundreds of saved lives.
Why Heroin Addiction Wasn't Wiped Out
With all the increased funding and availability of treatment, why isn't heroin addiction a thing of the past in Baltimore City? Unfortunately, despite the increase in services, it still is outmatched by demand. Waiting lists are months long in some cases and there was limited funding for the area of highest need: uninsured heroin addicts in need of treatment.
Finding Help for Heroin Addiction
If you need help for heroin addiction and the services are lacking in your town, opt for a private heroin rehab that can give you what you need without the long wait list. At Orchid Recovery Center, we offer women a comprehensive heroin detox and addiction treatment program. Call now to find out more about how we can help you fight heroin addiction and learn how to live without drugs of addiction.