Are 3D Printed Drugs the Future?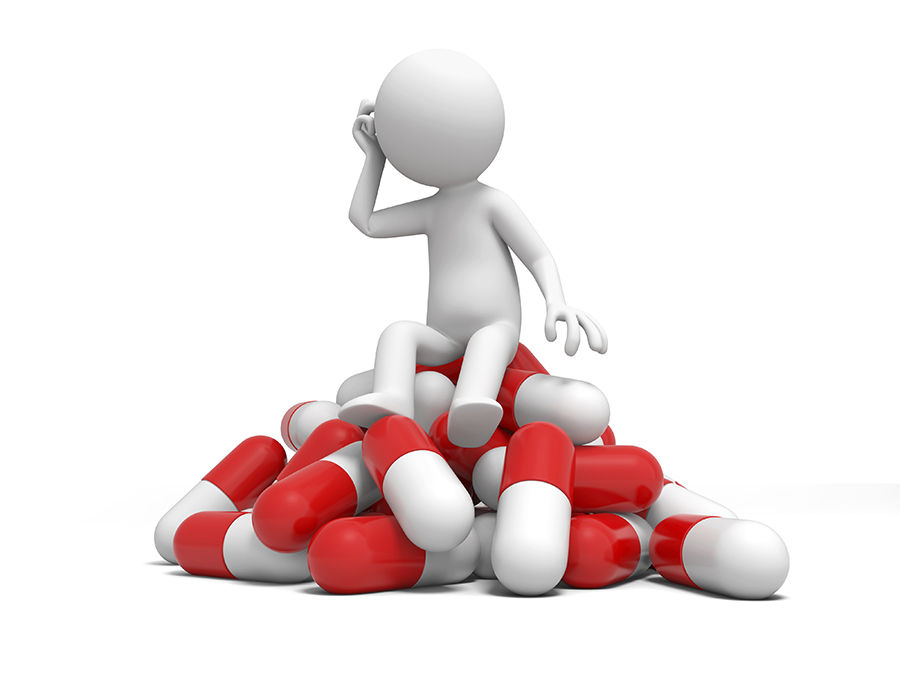 Author: Justin Mckibben
Yeah, we said it. The future of medicine has found a new home in the 3rd dimension, with 3D printers making new waves of innovation in the medical community. So far we have already seen the results of CD printing in the medical field, including things like custom prosthetics.
Now we have 3D-printed drugs.
The new technology developed in the Midwest United States has successfully manufactured a prescription drug that is now officially FDA-approved. So what is this drug, what does it do, and how could this change the future of prescription medications?
The ZipDose
Aprecia is the game changing pharmaceutical company based out of Ohio that the world is looking to for this new creation inspired by their "ZipDose" technology, which is being called Spritam Levetiracetam. Spritam Levetiracetam is a new anti-seizure medication sure to take the medical world by storm with its adoption into the field.
Spritam Levetiracetam is unique in more ways than one. Not only is the new drug distinctive because it is created by a 3D printer, but also because it is more absorbent than other pills, and the 3D printing process also allows layers of medication to be packaged more tightly in precise dosages, pointing to a future of more personalized medicine letting the medication actually be tailored to treat individual patients.
Easy to Access
This incredible technological development means now patients can obtain a medication that has been perfectly tuned to their specific body, and it can be obtained a lot more quickly than ever before. Dr. Mohamed Albed Alhnan, a lecturer in pharmaceutics at the University of Central Lancashire, stated:
"For the last 50 years, we have manufactured tablets in factories and shipped them to hospitals. For the first time, this process means we can produce tablets much closer to the patient."
So the fact that a company can set up a printer and have the medication manufactured makes a lot of difference for the accessibility factor. How crazy would it be if this technology advanced to the point you could simply order a medicine at a kiosk and have a machine manufacture it on every street corner… or even in every home?
While this could be a huge help, could it also be a bit scary? Is the idea so good that it's bad? Maybe having a 3D printer dishing out drugs at every doctor's office or emergency room sounds like an incredible innovation, but it could also present the question of escalated levels of drug abuse. No system is perfect, and if this system advanced far enough, what would that mean to drug addiction and drug abuse?
Does this kind of tech mean drug dealing is going digital? Is it just a futuristic pill mill?
Easy to Use
The porous structure of the Spritam Levetiracetam is an attribute especially important for children and elderly patients because it makes the pill dissolve more readily when introduced to water, which in turn makes the it a lot easier to swallow. According to Marvin Rorick, a neurologist at Riverhills Neuroscience in Cincinnati,
"In my experience, patients and caregivers often have difficulty following a treatment regimen. Whether they are dealing with a swallowing disorder or the daily struggle of getting a child to take his or her medication, adherence can be a challenge. Especially for children and seniors, having an option for patients to take their medication as prescribed is important to managing this disease."
Researchers at the School of Pharmacy of University College London have been developing a technique to 3D-print pills in different shapes using a technique known as "hot melt extrusion" because different forms, which would be hard to manufacture using standard production techniques, release drugs at different rates. For instance, a pyramid-shaped pill releases drugs more slowly than a cube or a sphere.
Researchers hope this technology continues to advance, and that eventually they will be able to develop drugs on a molecular level that could be downloaded and printed from a home-based 3D printer, taking us back to the concern with drugs being too accessible.
I have to wonder two things when I read something like this:
How awesome it is that there will be easier access to some drugs for people in serious need?
Are we heading towards overmedicating the nation?
Will society adopt the home-drug-3D-printer, and will this kind of machine take the issue of drug abuse to a whole new level?
Drug abuse has become a huge issue here in America, and that problem is also noticeable all over the world as a growing threat to health and wellbeing. As drugs advance, so may addiction, but also treatment for addiction advances. There is always a way out, and it always begins with a decision to accept help. If your or someone you love is struggling with substance abuse, please call toll-free 1-800-777-9788