Anthony Bourdain States His Case for Drinking After Drug Addiction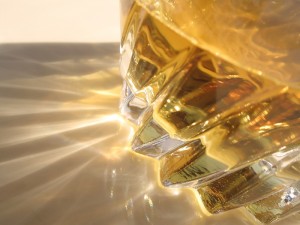 The renowned TV celeb chef Anthony Bourdain famously imbibes in alcoholic beverages at almost every restaurant and food venue he samples for the cameras. Few viewers might guess that he once struggled with heroin addiction given that most in recovery do not indulge in the use of any mind altering substance. However, when asked about this choice among others on an episode of Ask Me Anything on Reddit recently, he said: "I am a very unusual case. Most people who kick heroin and cocaine have to give up on everything. Maybe because my experiences were so awful in the end, I've never been tempted to relapse."
Anthony's Story
Bourdain reports that in his 20s he was heavily addicted to heroin. He shares a string of experiences that seem well outside of his current lifestyle and says: "I was a complete a**hole. Selfish, larcenous, druggy, loud, stupid, insensitive and someone you would not want to have known. I would have robbed your medicine cabinet had I been invited to your house."
In addition to his heroin addiction, he struggled with crack abuse as well, sharing a story in which he clawed through shag carpeting to find paint chips that he hoped were slivers of crack – and smoked them without ascertaining either way.
But now, he says he's comfortable drinking and despite the fact that alcohol can lead former junkies back to their old ways, he hasn't had that experience perhaps because his time in addiction was so horrible he's never really felt tempted to return to it.
Is Moderation the Right Choice for You?
When addiction to any illicit substance has controlled someone's life, taken their health, robbed them of hope and opportunity and important relationships, and caused other devastating harm, it is almost never recommended to tempt a return of those issues with something as frivolous and unnecessary as a drink, even if the drug of choice during addiction was another substance entirely. Alcohol triggers the pleasure pathway, and so do other drugs of abuse. Once awakened, many find that it is impossible to put this feeling back to sleep and ultimately return to an active addiction that requires re-entry into a drug rehabilitation program.
Relapse and Recovery
Relapse is not a natural part of addiction, nor is it a part of recovery. It is a part of a disease, and it should be something guarded against with every choice and every thought. If you struggle with the ability to remain clean and sober and continue to relapse when you want a life of abstinence, contact us at Orchid Recovery Center and learn more about the options available to you in treatment.