Alcoholism: Men vs. Women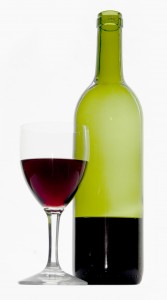 Alcoholism: Men vs. Women – The Rate of Alcoholism in Women and Men
Study findings show that men are more likely to abuse alcohol than women and that alcoholism in men is more than twice as common than alcoholism in women.
Another difference is that women tend to develop a drinking problem or alcoholism later in life than men. Younger women, between the ages of 18 and 34, have higher rates of drinking-related problems than older women do, but the rates of alcoholism in women is greatest for middle-aged women, aged 35 to 49.
Due to their body composition, women are also at an increased risk for alcohol-related problems as they age: chronic alcoholism takes a greater physical toll on women than on men. The difference is alcoholism in women shows up in the death rate among women alcoholics: their death rates are 50% to 100% higher than men alcoholics. Alcoholism in women also causes a higher percentage of death due to alcohol-related injuries, suicides, circulatory disorders and cirrhosis of the liver.
Alcoholism: Men vs. Women: How Alcohol is Metabolized
Again, because women's body composition and physiology is different from that of men, alcoholism in women is like a different condition. Typically, women have less body mass and less water content in their bodies than men and, since body water diffuses alcohol content during digestion, women have a higher blood alcohol concentration when they drink. Thus, women become more impaired from alcohol and more quickly than men and are at greater risk for organ, including brain, damage because the alcohol isn't broken down as quickly. This is why the short- and long-term effects of alcoholism in women are so great.
Alcoholism: Men vs. Women – Alcoholism in Women and Health Issues
Cirrhosis and hepatitis and other alcohol-related liver diseases develop more quickly in women than in men, and more alcoholic women die from cirrhosis than men.
Alcoholism in women causes them to be at a higher risk for developing cancer than men, especially digestive-tract cancers. But, alcohol increases the risk of cancer in men, especially of the liver and colon.
Late stages of alcoholism in women cause the development of hypertension, anemia and malnutrition at a much quicker rate than alcoholic men. Alcoholic women are also at risk for developing depression, sleeping problems and personal injuries. Older women who abuse alcohol are especially prone to these.
Alcohol makes the symptoms of depression and anxiety worse; studies show that men are more likely than women to commit suicide, and that the majority of men who commit suicide consumed alcohol before doing so.
Alcoholism: Men vs. Women – Alcohol-Related Injuries and Deaths
Consistently, there are higher rates of alcohol-related deaths and hospitalizations among men than women.
When looking at fatal motor-vehicle traffic crashes, men are almost twice as likely as women to have been intoxicated, with a blood alcohol concentration of 0.08% or greater.
Also, men are more likely than women to take risks while drinking excessively, which further increases their risk of injury or death.
Sources: