Addiction Relapse Prevention for Women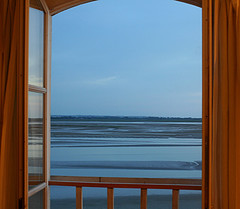 An ounce of prevention is worth a pound of cure – this phrase applies strongly to addiction relapse prevention.  Women will certainly benefit from many standard practices of relapse prevention.  But they gain additional insight and support when they are in a drug rehab program designed specifically for women.  As one Orchid testimonial indicated, recurring relapse was a problem until she encountered the unique rehab experience tailored for women.
Here's the Truth Relapse Happens
Relapse is certainly a common thing in addiction treatment.  And The Orchid Recovery Center does not perform magic or read minds to make their programs work.  They do incorporate their understanding of women into their treatment, probably more completely than other treatment centers do.
Addiction relapse is nothing to take lightly.  A common "addiction attitude" is that you can do all this stuff by yourself, you don't need anyone's help.  While you can occassionally find a success story of someone who did it on their own, the risk is quite great.  The research and statistics strongly back drug detox and rehab as the best shot for addiction recovery.
Drug Treatment With Relapse Prevention In Mind
Relapse occurs when the mind, body, and spirit are weakened and vulnerable.  In fact, it may only take one of these areas to be faltering to allow the long fingers of addiction to sneak in and get a good grip.  Keeping up healthy regimens and being proactive about overall well being will keep relapse at bay.
The Orchid's unique treatment approach is what sets them apart from other drug rehab facilities places you might choose.  They give close attention to the things that make women "tick".  This can make the difference between frequent relapse and only occassional or rare relapse.  Relapse happens and can't ever be completely prevented.  But the deeper and more personal your experience in rehab, the more you are going to take with you by the time you walk out the door.
Here's the key thing that makes a big difference at The Orchid.  The staff has planned the drug rehab programs to focus on the connection of the mind, body, and spirit.  And of course, the ways these elements connect for women are somewhat different for men.  Meaning and self-understanding are formed along emotional pathways for women.
As the mind, body, and spirit are connected in these ways, women have powerful experiences in drug rehab.  The drug rehab aftercare available with The Orchid also provides an extended net of support as a woman progresses with her recovery.
Relapse Prevention Includes Nutrition and Acupuncture
Relapse prevention is a critical piece of the puzzle in the everyday schedule.  It is incorporated into everyone's daily plan along with exercise, nutritional planning, individual therapy, and other treatments.  It's not left to the end like a parting gift.  A woman with addiction must learn to be aware of relapse prevention every day of her life.
Nutritional therapy helps to stabilize blood sugars and promote high levels of nutritious eating.  This puts the body in its best position to heal itself and adjust to a healthier lifestyle.  Acupuncture has also been researched and documented in relapse prevention programs.  It has shown to be an effective tool for prevention, and is offered as a treatment for all women at The Orchid.
Relapse Prevention and Drug Rehab for Women
If you are a woman with addiction, don't take a chance with relapse.  The Orchid will equip you with nderstanding, healthy habits, and other personal tools to take a stand against relapse.