Addiction and Depression in Women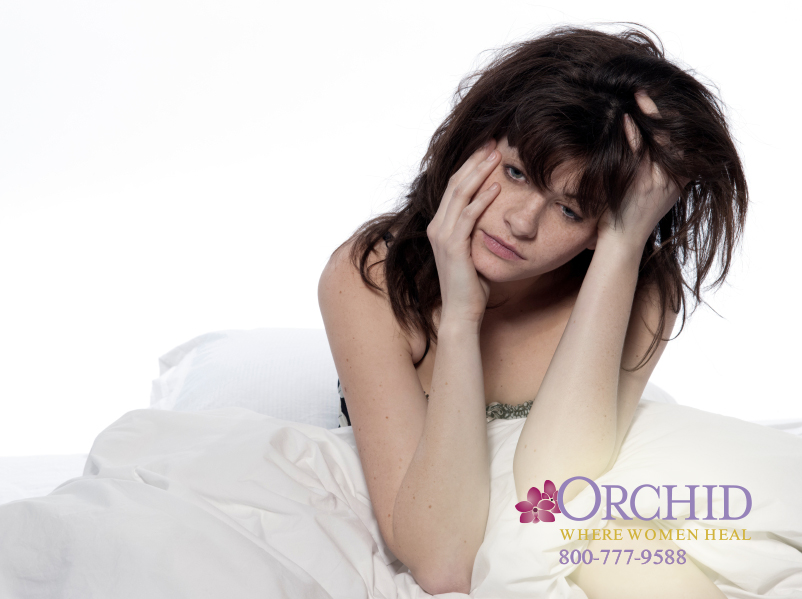 Are you often overwhelmed with feelings of being tired, helpless, and hopeless? Do you feel sad a lot of the time? Do you find that you don't experience pleasure from spending time with your family or friends? Do you find it difficult to focus, function, and work? Are you having trouble sleeping or are you sleeping too much? Have you experienced any of this for a long time?
If so, you may have depression.
When a woman has depression, she has trouble with her daily life for weeks at a time. More women than men develop depression. It is a serious illness, and most women who have it need treatment to get better.
Addiction and Depression in Women: A Strong Relationship
Researchers have found that depression symptoms in women increase over time as they approach their 30s and 40s and who are prone to addiction problems and other antisocial behavior.
When it comes to drug use and gender, researchers have found that women are more likely than men to use alcohol and other drugs in order to self-medicate. Because women are more than twice as likely as men to start drinking heavily if they have a history of depression, depression is possibly a significant trigger for alcohol use and abuse in women.
Depression in women is often accompanied by anxiety. Women with depression turn to substances such as benzodiazapines, or benzos, such as Valium, Xanax, or Klonopin to help alleviate their anxiety as yet another form of self-medication.
Addiction and Depression in Women: Treatment
The Orchid Recovery Center is a substance abuse treatment program that treats both addiction and depression in women. The Orchid is a gender-specific program that focuses on the health and social issues that specifically affect women, which guides the individual treatment plan for each woman who walks in the door. There are several different modalities of treatment offered that incorporate tired-and-true methods along with cutting-edge services and technologies.
Addiction and Depression in Women: Dual Diagnosis Treatment
Dual diagnosis refers to a condition where the patient has both a substance addiction as well as a psychological disorder like depression. The diagnosis of this condition is called "dual diagnosis."
Oftentimes, a drug addict or alcoholic also suffers from one or more mental disorders, such as depression, that was a contributing factor in the addictive behavior. For situations where there is addiction and depression in women, treatment should address both/all disorders at the same time. In the past, addiction professionals questioned if a person with multiple disorders should be treated for mental health or addiction first.
There is a chicken-or-the-egg debate when it comes to addiction and depression in women; for some women, the mental disorder precipitated the substance abuse – as a form of self-medication. For others, the profound impact that chemicals have on the brain structure and function can cause what appear to be mental disorders such as depression, in either case, the key is simultaneous treating all present conditions.
If you think you may be suffering from a mental health disorder, such as depression, and you are also addicted to alcohol or drugs, it is imperative that you seek addiction treatment help immediately by calling toll-free 1-800-777-9588.
Sources:
http://health.usnews.com/health-news/family-health/brain-and-behavior/articles/2011/02/25/depression-may-worsen-over-time-in-addiction-prone-women
http://www.nimh.nih.gov/health/publications/depression-in-women/index.shtml