Addiction and Trouble Go Together
When you become addicted to drugs and alcohol, it's a fact that trouble will follow you.  Healthy thoughtful living usually reduces the chances of some kinds of trouble.  Legal problems in particular seem to haunt people addicted to drugs and alcohol.  Financial trouble and chaotic relationships also seem to go with drug and alcohol addiction.  While these issues can affect anyone's life, an addiction lifestyle seems to be a magnet for them.  When these problems add up to a painful life, drug rehab can help an addicted person gradually get back on track.
Legal Problems and Drug Addiction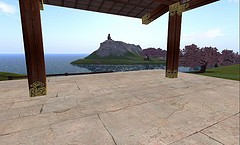 DUI, assault, public drunkenness, reckless driving, theft – this is just a handful of the things you could get in legal trouble for if you are addicted to drugs or alcohol.  Illegal drugs make things even worse with drug possession charges, intent to distribute, illegal use of prescription drugs, and more. 
Legal problems have a way of dragging on and on.  Once you have entered the legal system with even one of these charges, it can take some time to go through the full process.  Court proceedings, meetings with a lawyer, probation, and jail can quickly add up to years of time dealing with one incident.  And even if charges against you are somehow dropped, you have likely made an impression on the police force in your area.  You may not have much lenience with future encounters with law enforcement. 
Financial Trouble And Drug Addiction
Let's just start with the legal problems mentioned above and see how they can impact a person's financial picture.  Court costs, fees for your lawyer, fines, restitution, and paid time lost from work can all make a big dent in your budget. 
Consider that a person using a lot of drugs or alcohol has to pay for it somehow.  Some people use family bugdet money, others use credit cards.  If family money is used for drugs, sometimes a person will steal to meet the rest of their needs or just not pay rent for a few months.  They may beg or borrow from friends, or have to sell possessions with monetary value.  The addiction becomes a money pit. 
Troubled Relationships and Drug Addiction
Healthy relationships can be formed when people are considerate, communicate well, and do caring things for the other person.  A person addicted to drugs and alcohol simply can't do those things very well.  Drugs and alcohol put your emotions in the driver's seat.  Also, your logical thinking and self care go out the door.  What's left is a needy person who can't give very much of themselves. 
No matter how much emotional attachment a family member or friend may have to an addicted person, they are likely to feel pretty drained.  The relationship becomes one-sided, leading to conflict or emotional distance.  Relationships are two-way streets, and when an addicted person doesn't hold up their end of the deal, the other person often gets frustrated.  Consider potential fallout when both people have an addiction.
Drug Rehab Can Help Lead A Less Troubled Life
Drug rehab can't keep trouble away, but it can help an addicted person put the pieces of their life back together.  Even after getting sober, a person may have to deal with some consequences of their addiction for a long while.  Even so, they can learn how to prevent future legal, financial, and relationship problems from occurring.  It may not be a trouble-free life, but it can certainly be more peaceful.