7 Signs Your Child is an Addict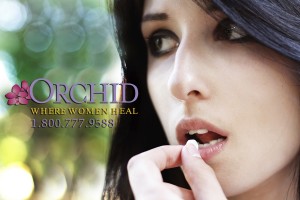 Is your child an addict? It's a scary question to be asking yourself but, it's better that you look into your suspicions than turn a blind eye. Here are 7 signs your child is an addict.
#1. Physical signs 
Probably one of the first signs your child is an addict will be in the form of some kind of physical symptom from their drug use. Physical signs include:
Bloodshot or glassy eyes; dilated or constricted pupils
changes in sleep: staying up for days on end before crashing or constantly sleeping
cold, sweaty palms or shaking hands
extreme hyperactivity/ talkativeness or extreme sluggishness/lethargy
runny nose
Needle marks on arms, legs or bottoms of the feet
nausea, vomiting or excessive sweating
puffy face, redness or else paleness
changes in appetite: an extreme increase or decrease in appetite
unexplained rapid weight loss or gain
poor coordination
#2. Changes in mood
Your child might be addicted to drugs if you start to notice changes in their mood. They might be irritable a lot, when they used to be pretty easy-going. They might also exhibit extreme and random mood swings – being happy, energetic and maybe excitable one moment and then irritable, angry, or argumentative the next. They might also become dramatically withdrawn, isolating themselves in their room and limiting the time they spend with the rest of the family.
#3. Valuable things go missing
You might notice that checks are missing from your checkbook, (and if you child addict is tricky, they'll take checks from the middle of the checkbook so it's not as obvious at first). You'll start to notice that jewelry, electronics, and even family heirlooms go missing. Selling valuables at the pawn shop is a common practice among addicts as they become more and more desperate to come up with ways to afford their growing habit.
#4. Loss of interest
As addiction takes hold, it tends to take the place of other interests and hobbies that your child used to participate in and enjoy. If you notice a loss of interest in friends, sports, or social activities, this can be a clue that your child is an addict.
#5. Sickness without cause
When someone are abusing alcohol or drugs, they just don't feel good much of the time. They may seem to constantly be plagued by vague illnesses. If your child seems to be sick a lot, such as being nauseous and throwing up ("food poisoning"), or having headache, diarrhea, or upset stomach, then your child might be abusing drugs.
#6. Unaccounted whereabouts
If your child seems to come home later and later and their excuse is always something vague about staying late at school, going over to a friend's house to work on a project, or else their stories or always oddly specific – your child gives you a blow-by-blow description of everything they did that afternoon to explain for their comings and goings, be skeptical. Getting and using drugs becomes a job in and of itself, meaning that addiction and substance abuse tends to eat up hours in a person's day.
#7. Frequent trips to the bathroom
If your child seems to be spending a lot of time in the bathroom with the water running, they might be using drugs and trying to cover it up. Also, if you notice that anytime your family is visiting someone in their own home and your child makes excuses to go to the bathroom while there, it's possible that they are feeling tempted to check out the medicine cabinet for prescription pills.
If you suspect that your child is struggling with substance abuse or addiction, please call toll-free 1-800-777-9588.