6 Important Things about Eating Disorder Recovery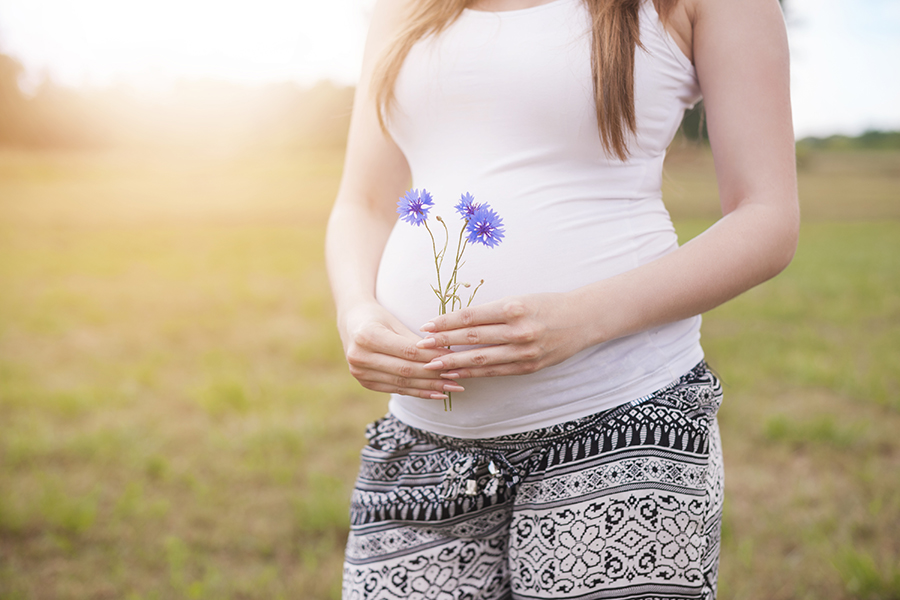 Eating disorders are commonly defined as psychological illnesses characterized by abnormal eating habits that exist alongside an obsession with an unhealthy body-image. Eating disorders typically involve either insufficient or excessive food intake, and many persist to the extent they become extremely damaging to an individual's physical and mental health in ways both visible and invisible.
The path to recovery from eating disorders is not a simple road to walk down, and an eating disorder can even be difficult to diagnose in the first place, but recovery is always possible. In that process there are some key elements to keep consistent in your growth. Here are 6 important things about eating disorder recovery.
Your Eating Disorder Is Not Your Friend
In recovery from an eating disorder, you may start to feel like you miss an old friend. You may have somehow created fond memories with those destructive habits, and it may be easy to slip back into those old patterns of thinking of it as a good thing and forgetting all the hurt your eating disorder caused you.
Remembering the way it took more from you than it ever gave you is important. Your eating disorder is not your friend, it is something that brings you pain and disguises it as helping you, but it is a liar.
You deserve better friends.
It Will Take Time
Having the most healthy and stable relationship with food can take longer for some, but that does not mean it won't happen. One helpful strategy is to remember a period in your life when your relationship with food felt healthy.
With some people this may seem a little more abstract, but there is typically always a point one can remember when they did not need to obsess over their diet.
As with most journeys through recovery it is best to focus on today. It is OK to feel a little lost or uncomfortable, it does not mean you aren't getting closer to healing your habits.
It Isn't Easy
Recovery from an eating disorder isn't always going to be easy. Some days may be easier than others, but others won't be as easy, and that is OK.
The truth is, like we just mentioned about time, if recovery was easy everyone would do it over night. There will be days when you're not even sure you can ever make it, but rest assured you can.
Sometimes those bad habits sneak back up on you, and you may even relapse. Don't be too hard on yourself, and remember it is never too late to recovery.
It's Worth It
Don't doubt, not for one second, that it isn't worth it.
On the other side of whatever trials or tribulations you are facing you're your eating disorder today is a life worth fighting for. Recovery means a healthier experience with more than just food, but with your life and your emotions.
Accept Yourself
Accepting yourself and your body in the face of an eating disorder is essential to recovery. Not saying you have to immediately love your body unconditionally; it's possible that that will come in time.
Shifting negative thoughts to neutral ones is an easier target to aim for in the beginning. Knowing you are not perfect, and accepting your body as not bad or good, but knowing it just is as it is right now.
Loving your body, just like any kind of love, is a result of accepting what is and what isn't and finding cherishing it just the same.
You Are Winning!
Despite any mental set-back or emotional vulnerability you may feel here and there, remember that you are already winning! Every day you spend recovering from your eating disorder is another victory.
If you have trouble seeing it that way, try to remember a time when you never thought it was possible to survive without your eating disorder. Once there was probably a time this much progress seemed absolutely impossible, but you did it.
In recovery people tend to lose sight of how far they have come, how much they have overcome, and they only see what they haven't done. Acknowledge yourself and your victories, see how much you have done to win against the odds you already faced. You are winning, even when you don't feel like it. Every day you move forward, you win a little more.
Many young people battle with a severe eating disorder, and too many of those young people lose their lives in that struggle. But there is recovery beyond an eating disorder, and a life of freedom that every individual deserves. If you or someone you love is struggling, please call toll-free 1-800-777-9588