5 New Year's Resolutions for Women Addicts and Alcoholics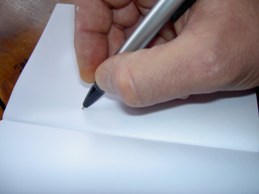 The new year is a great time to get your new life in focus and hone in on the accomplishments you'd like to see yourself achieve by creating new year's resolutions. For women addicts and alcoholics, making a list of new year's resolutions is an excellent tool to help you organize your thoughts and stay focused. Doing things like attending addiction treatment, picking out aftercare services, making positive connections with other women, finding a new hobby and making time to relax and take care of yourself will all go a long way toward helping you stay clean and sober in the new year.
Resolution #1: Go to Drug and Alcohol Treatment
If you are an addict or alcoholic and you need drug and alcohol treatment, do not let another year pass without getting the help that you need. Orchid Recovery Center offers woman-centered treatment in a safe, beautiful environment. If you need gender-specific treatment, contact us today.
Resolution #2: Choose Aftercare Services
If you have already completed a drug and alcohol rehab program, choosing aftercare services is a great way to kick off the new year. Choosing 12 step meetings, personal therapy, group sessions or alternative treatment like yoga, acupuncture, and exercise can help you feel better physically and give you the emotional support you need to make positive choices in recovery.
Resolution #3: Make Positive Connections
If you are going to stay sober for long, you're going to need good girlfriends around you who are supportive of your sobriety. You can meet people who fit the bill at one of the aftercare services you choose, call up old friends from rehab, or where everyone else meets people: in the neighborhood, at church, at work and at school.
Note: Make sure to choose people who are not drinking and using – no matter how positive they are, being around people who abuse alcohol will eventually trigger you to relapse.
Resolution #4: Find a New Hobby
It can be anything: hiking, sewing, badminton, football, weight lifting, photography. If it fills your time with something that interests you, helps you meet new people and gives you a sense of accomplishment, then it's perfect. New hobbies can help you avoid relapse in the new year.
Resolution #5: Take Time for Yourself
This can be one of the most difficult resolutions to keep for women in recovery. Taking time away from family and work just to kick back and relax can seem like a distant dream. Where do you find the time? For many women, getting up an hour early to go for a walk, read a book or drink a cup of coffee uninterrupted is enough. For others, taking a half hour on their lunch breaks or getting a massage immediately after work is a good choice. What you do during your free time is up to you – as long as it relaxes you and brings absolutely no new stress into your life.
Are you ready for the new year? Call us at Orchid Recovery Center today to find out more about how we help women like you break free from drug and alcohol addiction.