5 Benefits of Florida Treatment Centers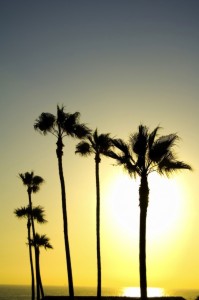 Benefits of Florida Treatment Centers: Your insurance covers it
If you have medical insurance with benefits that will cover addiction treatment, then take advantage of it! You might be thinking that you would rather detox at home through an outpatient program but, then you will have to arrange transportation to and from. If you do not have your own, this can certainly be a hassle. Another thing to consider is that some of the medications given at an outpatient or inpatient drug detox will render you unable to operate machinery such as your car.
If you don't have private insurance, there are other sources you can seek in order to pay for a program at one of the many Florida treatment centers such as private funding, private financing, apply for government grants.
Benefits of Florida Treatment Centers: To safely and successfully detox  
Detoxing on your own from alcohol or benzos is very dangerous as the withdrawal symptoms are potentially life-threatening. Getting help from a medical detox at one of the many top-rated Florida treatment centers can make sure you are safe and comfortable throughout the process. With drugs such as opiates, there will be discomfort, although not quite as bad as going cold-turkey, and that is enough to make you want to go out and use – anything to stop the way you are feeling. Being in a safe environment with support from medical staff, therapists, and even peers can make the detox process go more smoothly.
Benefits of Florida Treatment Centers: Rehab can save your life
The rehab stage at Florida treatment centers can last up to 30 days, sometimes longer, and offers safe haven while you heal and recover from your drug use. During rehab you will attend both individual and group therapy sessions where you will learn about yourself and your substance abuse. This extended program is offered and is a good idea to complete because drug addiction is defined as a chronic, progressive, relapsing disorder. This way, programs at Florida treatment centers will help you to begin to heal your mind while healing your body and you will learn tools and coping methods in order to live a healthy lifestyle once you complete the program.
Benefits of Florida Treatment Centers: Fringe Benefits
By getting help from Florida treatment centers, you will not only be in a safe environment away from people, places, and things that support your drug behaviors but, you will be able to "get away from it all" that is, the day-to-day stuff that has been stressing you out. In a Florida treatment program, your meals will be prepared for you by 5 Star Chefs – it's not your typical hospital food. Most treatment centers also offer services such as massage, saunas/sweat lodges, and other spa experiences that will ease the detox process. Basically, at Florida treatment centers, you will have all your needs provided for including nice, comfortable housing and well-balanced meals while you are given key, life-saving information about substance abuse and addiction.
Benefits of Florida Treatment Centers: The Weather
South Florida is known as the Rehab Capital and it's no wonder: people come from all over the country to seek healing and refuge in this serene, warm, and sunny part of the U.S. When you are looking for a fresh start away from the drugs and the using lifestyle, Florida treatment centers are in the ideal location. Kicking drugs and alcohol can be uncomfortable in several aspects and being in a typical vacation spot will provide you the perfect environment in which to get clean. If you or a loved one is seeking help from one of the many Florida treatment centers for substance abuse or addiction, call the Orchid Recovery Center toll-free at 1-888-672-4435.
Source: