4 Reasons Why Clutter Is Bad for Your Mental Health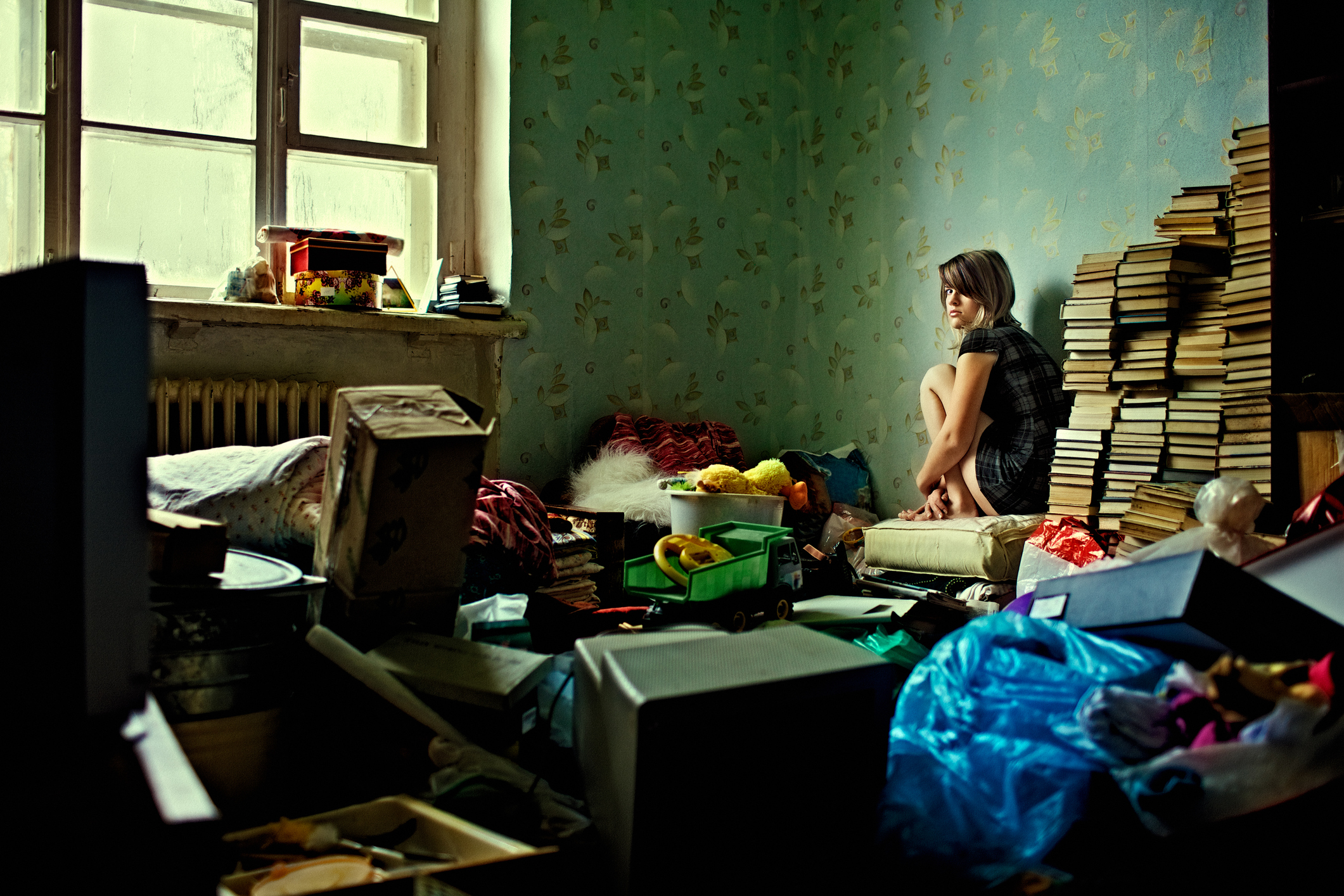 New research reveals it's better to live a less cluttered life. While this may not sound surprising, the reality is many people's lives are full of clutter. Your ability to think clearly and live an organized lifestyle depends on your ability to navigate through the clutter.
Less is more, as they say.
When you think of the word clutter, your first association may be the inside of a hoarder's home. This type of intense chaos has been popularized in films and television. However, clutter does not have to be that extreme to have a serious impact on your life. If you have a ton of stuff in your home, and can not seem to locate things when you need to, that alone can affect your ability to thrive.
A recent investigation on perceptions of environment examined the relationship between clutter and well-being. Researchers at the University of Mexico examined how clutter compromises an individual's perception of home, and ultimately feelings of satisfaction with life.  The purpose of the study was to understand how exactly clutter can interfere with a person's ability to enjoy being in their environment.
The study discovered that clutter was negatively related to the psychological sense of feeling at home and ultimately affected well-being.
As the authors concluded,
"Clutter is often an insidious and seemingly harmless outgrowth of people's natural desire to appropriate their personal spaces with possessions … when [clutter] becomes excessive, it can threaten to physically and psychologically entrap a person in dysfunctional home environments which contribute to personal distress and feelings of displacement and alienation" (p. 38).
Furthermore, getting rid of clutter seems to be a key factor when it comes to feelings of happiness. While the process of decluttering may be tedious at times, the results are worth the hard work.
Here are four reasons to start ridding your home of clutter:
Low subjective well-being
Living in clutter makes it difficult to have a connection with your home. Your home should be a place to escape the outside world and feel pride. Having too many things in too small of a place will make you feel like your home is your enemy, not your friend.
Unhealthy eating
Believe it a not; clutter affects your eating habits. A 2017 study revealed that people would actually eat more snacks if the environment they live in is chaotic and stressful. The participants were disorganized and messy. They found that people are likely to eat more when they feel out of control in a cluttered situation.
Less efficient visual processing
It is hard to decipher people's feelings when your surroundings are cluttered. In an examination, a study found that when a background of a scene is cluttered, viewers find it more difficult to interpret the emotional expressions on the faces of the characters. If this is true in real life, it means clutter affects how we perceive emotions and feelings.
Less efficient thinking
The brain works better when it has a simple way of collecting information. "Mental Clutter" is a state of mind in which you can't inhibit irrelevant information. Streamlining in your home benefit both your physical and cognitive abilities and having too much clutter has the opposite effect.
—
Overall, clutter may not seem like a huge deal, but it truly impacts your life and your mental state. In recovery, it is important to start with a fresh slate. The time is now to declutter your home and start living. If you or someone you love is struggling with substance abuse or mental illness, please call now 1-800-777-9588.
Author: Shernide Delva