Ambien Addiction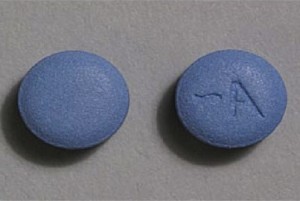 Between the years of 2004 and 2008, the number of emergency department visits due to the prescription drug Ambien rose a whopping 121 percent, according to a study in the Journal of the American Medical Association. At first glance, this statistic might seem a little shocking, as Ambien is designed to provide relief to people who have short-term insomnia. If people were using the drug properly, it's considered safe and effective, meaning that no one should go to the hospital due to the use of this drug. Unfortunately, these hospital visits can't be attributed to safe and natural use of the drug. Instead, these visits have to do with addiction. It seems that people are taking this drug for recreational purposes, and struggling with terrible side effects as a result.
Differing Results in Different People
Ambien works by latching to GABA receptors in the brain, allowing the mind to become sedate and calm. People who take Ambien often report feeling profoundly sleepy, unable to string together sentences and simply falling into a deep, dark sleep almost as soon as they're done taking the pills. The drug does more than simply create a sense of sleepiness, however. In fact, there is some evidence that suggests that Ambien can bring about all kinds of changes standard users never expected.
The Mayo Clinic reports that some people who take Ambien tend to do things while they're asleep that they don't remember later.
These people might:
Drive
Cook
Eat
Talk
Clean
Paint
In the morning, when they awaken, they may have no memory at all of what has transpired, even though they might seem completely normal to those who observe them while they're engaged in these activities. Since GABA is also involved in memory, it makes sense that people who tinker with their GABA levels by taking Ambien might also tinker with their ability to remember what has happened to them. Others might never experience this waking sleep while under the influence of Ambien.
People who take Ambien might also develop what the website The Daily Beast called a "haze of inhibition," allowing them to engage in sexual activities and other behaviors without feeling guilty about their actions. For these people, Ambien seems to strip away social conventions and the inner voice that tells them to "Be good!" Instead, they feel free to do as they please, with whomever they please, and this can be quite appealing to people who feel conflicted or repressed during their day-to-day lives. On Ambien, they feel free.
Free. Easy. Confidential.
Who Answers?
We have caring admissions counselors available 24/7
Similarly, and perhaps more disturbingly, a study in the Journal of Psychopharmacology found that of eight people who presented for addiction care for Ambien, they did not report that the drug was sedating. While they were taking the drug, they felt much more alert and awake, able to handle all of the day's activities without feeling harried or stressed. This is not how Ambien is supposed to work, yet these users felt a reaction to the drug that was incredibly reinforcing and overwhelmingly positive. With the drug, they felt euphoric and in control, and that's a sensation that can be hard to replicate in any other way.
Ambien and Women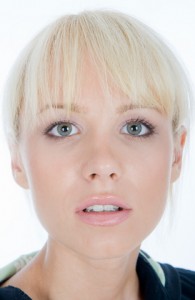 Research suggests that these positive sensations from Ambien are related to the active dose of the drug. Those who take large amounts of Ambien in one sitting are apt to feel a more powerful set of sensations than those who take a standard dose of the drug based on the advice of their doctors. However, some research suggests that women might be more prone to experiencing the positive, and addictive, effects of Ambien due to the ways in which the female body processes the drug. According to a study in the British Journal of Clinical Psychology, women can achieve up to 50 percent higher plasma concentrations of Ambien, when compared to men, and this effect is even more pronounced in women who use oral contraceptives. In other words, women just might be more hard-wired to develop a dangerous reaction to this drug, and develop an addiction as a result.
Women also tend to visit their doctors more often than men do, and as a result, they might be provided with prescriptions more often, when compared to men. It's worth repeating that women who have a short-term sleep problem might benefit from Ambien, as it might help them to obtain restful sleep that they'll need in order to tackle the underlying issue that led to the insomnia. But women who notice that they're tempted to begin abusing the drug, or women who don't feel tired while taking the drug, are at risk for developing an addiction, and should talk to their doctors right away. There are other medications for insomnia that might be more appropriate for these women.
Understanding Addiction
It's clear that Ambien can be pleasant for some people, and as a result, these people might begin taking the drug in ways that could be destructive. For example, people might begin taking doses of Ambien slightly too close together, adding in one little bit more and one little bit more, until they are taking doses right on top of one another. Some people even take very large doses all at once. For example, according to a study in the journal European Psychiatry, a woman addicted to Ambien was taking 300 mg of Ambien daily. To put this dose in perspective, the manufacturer of the drug states that a standard dose for adults should be 12.5 mg daily. Addicted people might simply be flooding their bodies with this drug.
It might be easy to assume that people take very high doses of this drug because they like the way the drug makes them feel. In reality, people might take very high doses of Ambien because they have developed a physical addiction to the drug, and they cannot function normally without it. People who have taken very high doses of Ambien can develop severe symptoms of withdrawal, if they choose to stop taking the medication suddenly.
Common withdrawal symptoms include:
Tremors
Sweating
Racing heart
These symptoms are easy enough to describe, but they can be terrifying to endure. People might feel as though their bodies are simply spinning out of control, and there's nothing they can do to make the sensations end. It can be a frightening experience, and some people might simply choose to return to Ambien use to make the symptoms stop.
Why Treatment Works
There are medications experts can use to help people overcome the withdrawal symptoms they feel when they try to stop taking Ambien. With the help of these medications, people can feel calmer and better able to handle the changes their bodies are going through. Therapy can also help people to understand why they began abusing drugs in the first place, and what changes they might need to make in their lives in order to keep a drug abuse issue under control for the rest of life. Therapy is hard work, but it can make a big difference to those dealing with an addiction.
At The Orchid, we've helped many women to overcome their addictions. We've helped women who are highly motivated to make a change, as well as women who weren't quite certain they'd be able to do the hard work of therapy. With our help, all of these women worked together, learned from one another, and accessed a supportive group of therapy professionals who gave them the tools they'd need to stay sober for the rest of their lives. We'd like to help you, too. Call us to find out more.
Further Reading