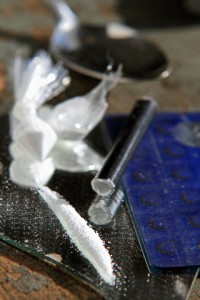 Each year, the National Institute on Drug Abuse (NIDA) conducts a study to determine how many students in 8th, 10th and 12th grades take drugs within the 30 days prior to the study. This provides an accurate picture of drug abuse in this country, as those who take drugs during adolescence are at higher risk for developing life-long addictions, when compared to people who take drugs for the first time later in life. According to the NIDA, there is some cause for optimism in the 2009 study in relation to cocaine. Researchers suggest that there have been significant declines in past-month cocaine use between the years of 2008 and 2009, and that perhaps the peak cocaine abuse rates occurred in the late 1990s. In other words, perhaps the worst of the addiction epidemic has already passed.
This is good news, to be sure, but it's important to note that there are many people who are addicted to cocaine. The NIDA suggests that nearly 1.4 million Americans were cocaine dependent, or were abusing cocaine, in 2008. Many of these people were women. While cocaine abuse can be dangerous, and recovering from the abuse can be difficult, women can and do overcome the addictions they face each and every day. By enrolling in treatment programs that are designed just for women, and run by women, those addicted to cocaine might get the help they need to leave addictions behind and build up lives that are free of drug use.
The Use and Abuse of Cocaine
Cocaine is a stimulant drug that immediately connects into the brain's dopamine circuit. This so-called "addiction pathway" causes the brain to release large amounts of pleasurable chemicals that make the addicted person feel happy, powerful and in control. It's easy to see why women would find this drug appealing. In a society where women might feel powerless or simply ignored, cocaine seems to provide them with the hidden abilities they thought they lacked. Cocaine's shot of confidence offers the perfect antidote to anyone suffering from a lowered self-concept.
Unfortunately, that power doesn't come without a price. Cocaine works on the body incredibly quickly, but the high from snorting cocaine only lasts for 15 to 30 minutes. The high from smoking cocaine may only last for five minutes. In order to keep the pleasurable feelings moving forward, addicted people may take incredibly large doses of cocaine in binge sessions, piling one dose upon another. This can be disastrous to health. With each dose of cocaine, the brain is flooded with chemicals and the user feels pleasure. The brain, on the other hand, interprets this flooding as dangerous, and it begins to make amendments in order to keep that flooding from occurring. Receptors are turned off or turned inward, and complementary chemicals are turned off. While these steps might be somewhat helpful, they might also happen much too late. Cocaine is so very damaging that the brain simply can't keep up. Some people experience atrophy in their brains due to a cocaine binge session, and others experience even more severe health consequences.
The Effects of Cocaine
Addictions to cocaine can be simply devastating. For example, people who abuse cocaine for long periods of time, whether they are men or women, may face a variety of health problems, including:
Health Problems Caused by Cocaine
Heart damage
Gastrointestinal complications
Malnourishment
Paranoia
Cocaine use can also cause profound changes in the brain, and this can make stopping the use of cocaine very hard to accomplish. For example, a study in the American Journal of Psychiatry found that women and men who were shown pictures of cocaine, or pictures of people who were using cocaine, felt a desperate need to use the drug again. Specific parts of their brains showed increased activity when the people were shown these images. Interestingly, the men and the women in this study had activity in different parts of their brains as a result of the pictures the people saw, but both men and women reported an increase in cravings due to these simple images.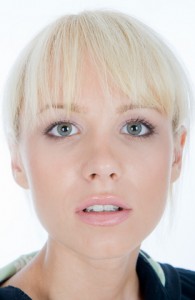 Overcoming cravings like this means more than simply deciding not to use and then sticking to it. Cravings like this go above and beyond what most people have experienced due to a common stimulus like hunger or thirst. A craving for cocaine can be simply overwhelming, and all the person can think about. Dealing with that alone might be impossible. Dealing with that craving with the help of others might make success much more possible. In a formal rehab program for addiction, women won't have access to their dealers, or to their friends who would supply cocaine. They may not even be exposed to the images or the locations that remind them of cocaine. As a result, their cravings might ease and they might have a small window in which to pick up tools. When a craving strikes, these women will know just what to do to deal with that craving without resorting to drug use. Real healing can take place.
Special Concerns for Women
In order to determine the scope of cocaine use and abuse in women, researchers conducted a study of the attributes of women who entered an addiction facility in Pennsylvania. The results, published in the journal Clinical Obstetrics and Gynecology, suggest that female cocaine users tend to be older, unmarried and of a lower socioeconomic status. These women might need more than simple addiction care, as the stress of living with very little money and very little power might drive them back into addiction when their treatment programs are complete. Instead, they might need help in finding housing, obtaining a good job and completing their educations. In this way, they'll be on a firm foundation to stay sober for a lifetime. Some programs provide this help directly, while others work hard to link clients with community resources that are located closer to where the women live. Either method can be helpful, as long as the women agree to get help and stick to the plans they receive from these resources.
Many women who take cocaine do so in the company of their husbands or boyfriends. This could place women at special risk for violence. Cocaine can cause an increased sense of power, and a reduced sense of inhibition, and this can lead to an increase in violent displays in men, according to a study in the Journal of Drug Issues. If women are close at hand when this violence takes place, they could be injured in the process, or they could witness other injuries. Either scenario could leave women with deep emotional scars and a rising sense of stress, and this could also lead the women back into addiction. For this reason, cocaine addiction programs for women often strive to provide a safe and healing atmosphere, and they attempt to give women tools they'll need to address psychic trauma such as:
For many women, this means participating in counseling sessions in which they describe what has happened to them, how they felt at the time and what they would like to do about the situation now. Over time, their sense of helplessness may decrease and they may develop the skills they would need in order to keep a situation like this from taking place in the future. While the past can never be rewritten, women can learn how to avoid making the same mistakes on a repeated basis. They can also learn how to heal from the injuries they have sustained, and move forward with their lives.
Cocaine and Pregnancy
Many women choose to take cocaine during their pregnancies, and this can be disastrous for the health and well-being of the children they are carrying. For example, a study in the New England Journal of Medicine found that some women had an onset of labor almost immediately after injecting cocaine. The drug is simply so powerful that it's hard for the pregnancy to keep moving forward. Losing a baby in this way can cause a tremendous amount of guilt and sadness, and this simply must be dealt with in order to help the women resist the temptation to use drugs to numb the pain. Unless those wounds are healed, women might be at risk for a relapse.
Women who do have successful pregnancies might find it difficult to know how to parent their children effectively. They might also have broken ties with their children altogether, and desperately wish they could repair that damage and reunite their family once more. Addiction programs for cocaine addiction often provide family therapy, in which all members of the family come together and discuss the roots of addiction and how the issue has damaged vital family relationships. For many women in recovery from cocaine addiction, this help can be vital to long-term health. They will emerge from their recovery programs with strong connections and a support system they can lean on when times are hard. They will also have processed some of the guilt and stress they felt due to addiction, and can be focused on the future once more.
How We Can Help
Understanding and treating addiction requires considerable experience. Here at The Orchid, we staff a number of expert psychologists, clinicians, and other therapists who have grown adept over the years at addressing the particular needs of woman addicts. The result is one of the most unique curricula anywhere in rehab: a full slate of courses, activities, and healing techniques designed expressly for women.
Although a good amount of your time is spent in group therapy here, the meetings may be a far cry from what you've experienced in the past. The Orchid approach encourages powerful bonding and strong emotional inter-reliance between clients, which is a tremendous advantage for women looking for a deeper sense of belonging. Much of the work is based on groundbreaking studies conducted by Dr. Karen Dodge, a leader in the study of female addiction. Many programs ask their addicted clients to attend self-help group meetings such as Alcoholics Anonymous or Cocaine Anonymous. In a study published in Drug and Alcohol Dependence, nearly two-thirds of people who were going through treatment for cocaine addiction attended such meetings. The Orchid approach is slightly different, however, in that connections between clients take place in more than simple weekly meetings. In fact, clients are encouraged to share their stories and support one another on an ongoing basis, almost every moment of the day. For some women, this increased sense of connection is simply transformative and largely responsible for their success in rehab.
Whether you've just picked up cocaine or spent many years battling this terribly addictive substance, it's important to seek help that matches your spirit, persona, and worldview. Contact The Orchid today at 1-888-672-4435 if you want to get your questions answered immediately.